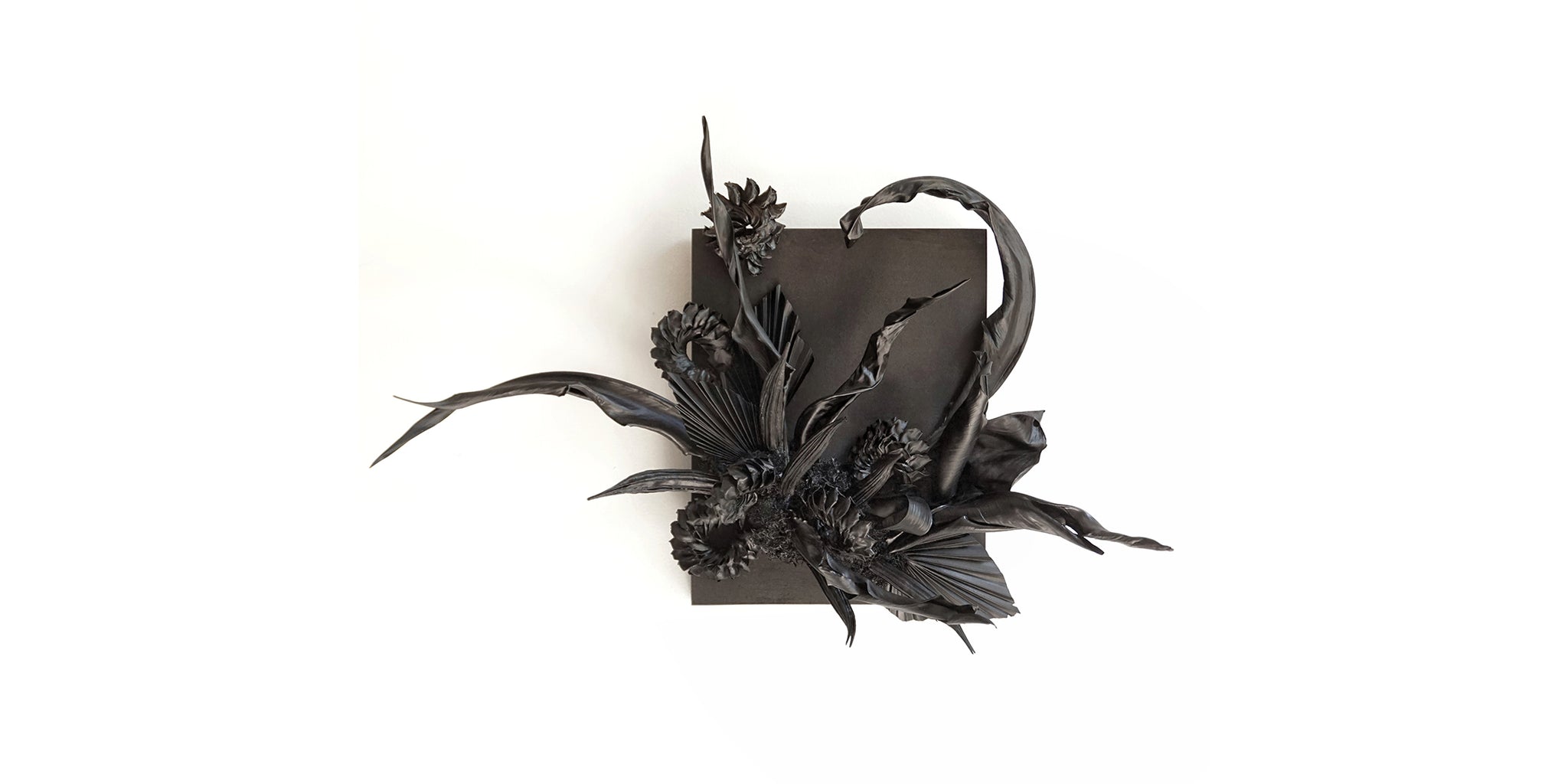 Black Monochrome
Jessica Logan
Black Monochrome
Mixed media art piece containing dried birds of paradise leaves, rattlesnake leaves, flamingo leaf, okra pods, palm spears and moss.

Base: 11 x 14 inches
Size: 27 x 19 inches (Aprrox)

2021

About Jessica Logan

Originally from Los Angeles, Jessica moved to New York City to pursue her passion
in the art world. With a strong background working in art galleries, museums and
auction houses Jessica uses her experience with texture and color to design unique
floral arrangements. Her goal is to create an interactive experiences that inspire.
MAISON 10 has chosen to support 10 charities. Please review our list selection and simply tell us which one of the 10 charities you would like to choose at checkout. MAISON 10 will make a 10% donation of the retail cost to your selected charity.