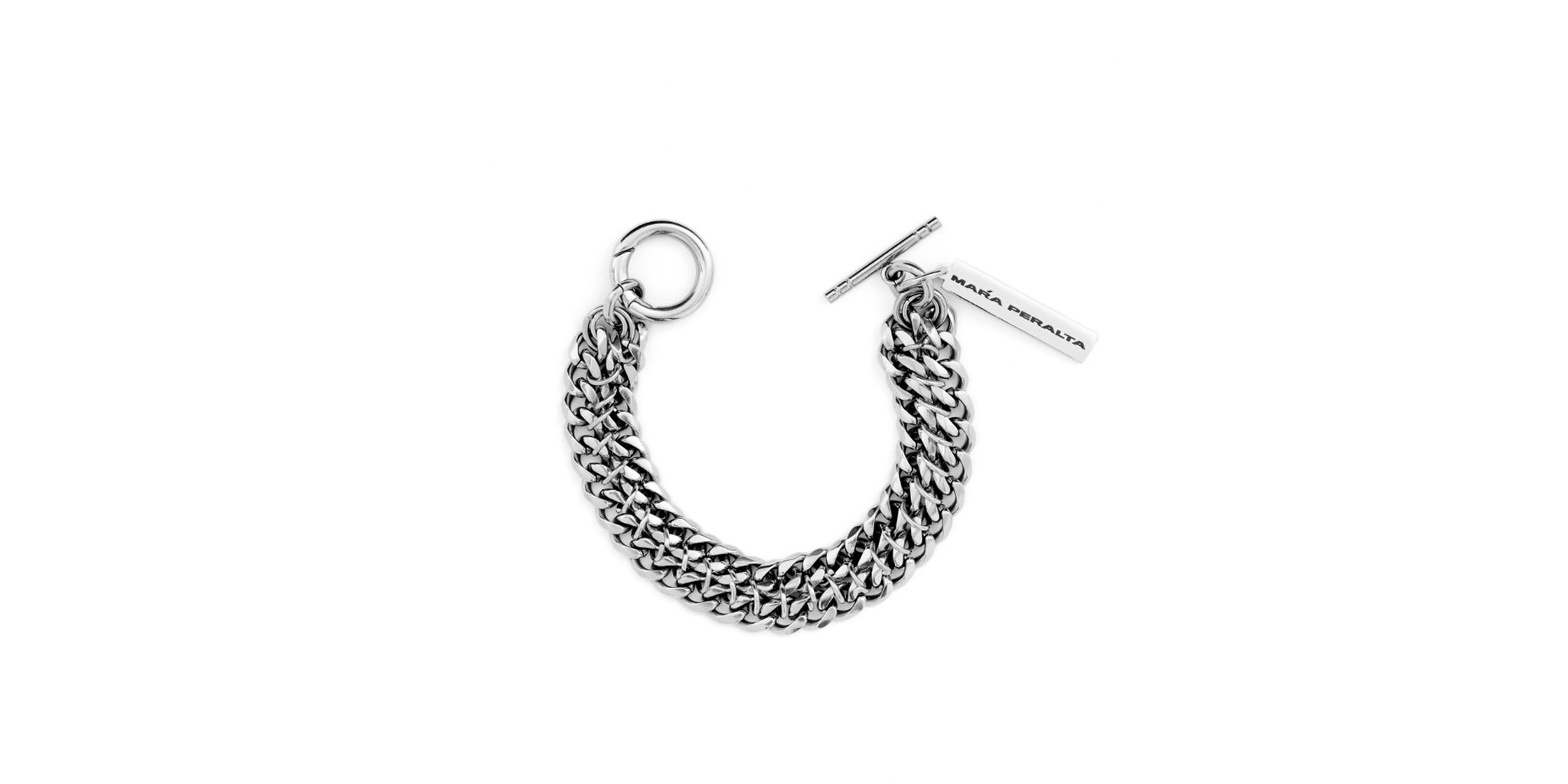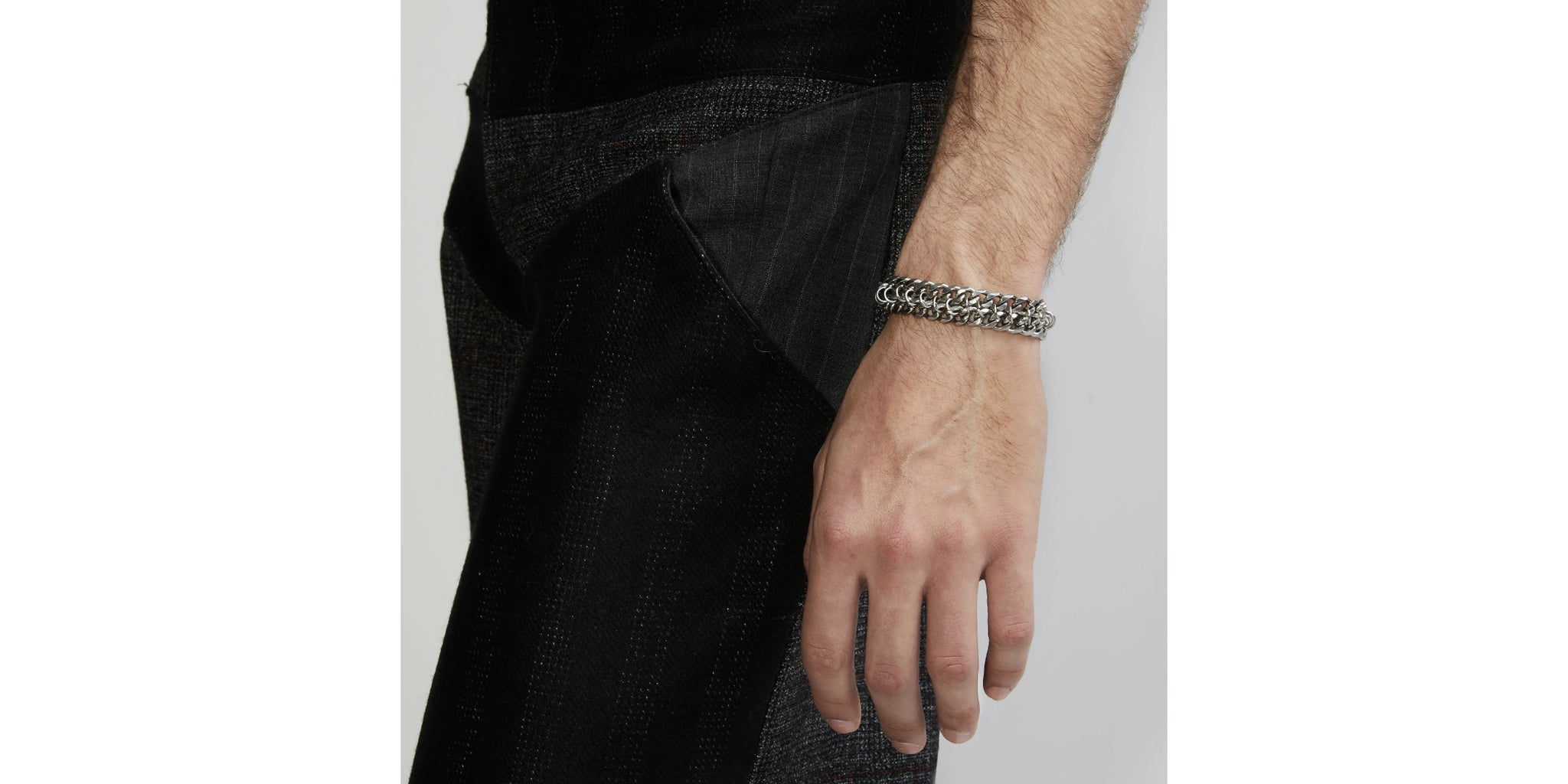 Chainmail x2 bracelet
Chainmail x2 bracelet by Maŕa Peralta.
XS curb chain, chain-mail bracelet with T-bone clasp. Part of Collection 003.

Material: Polished Stainless Steel

Sizes: 7-8" in length, ½" in width.
MAISON 10 has chosen to support 10 charities. Please review our list selection and simply tell us which one of the 10 charities you would like to choose at checkout. MAISON 10 will make a 10% donation of the retail cost to your selected charity.