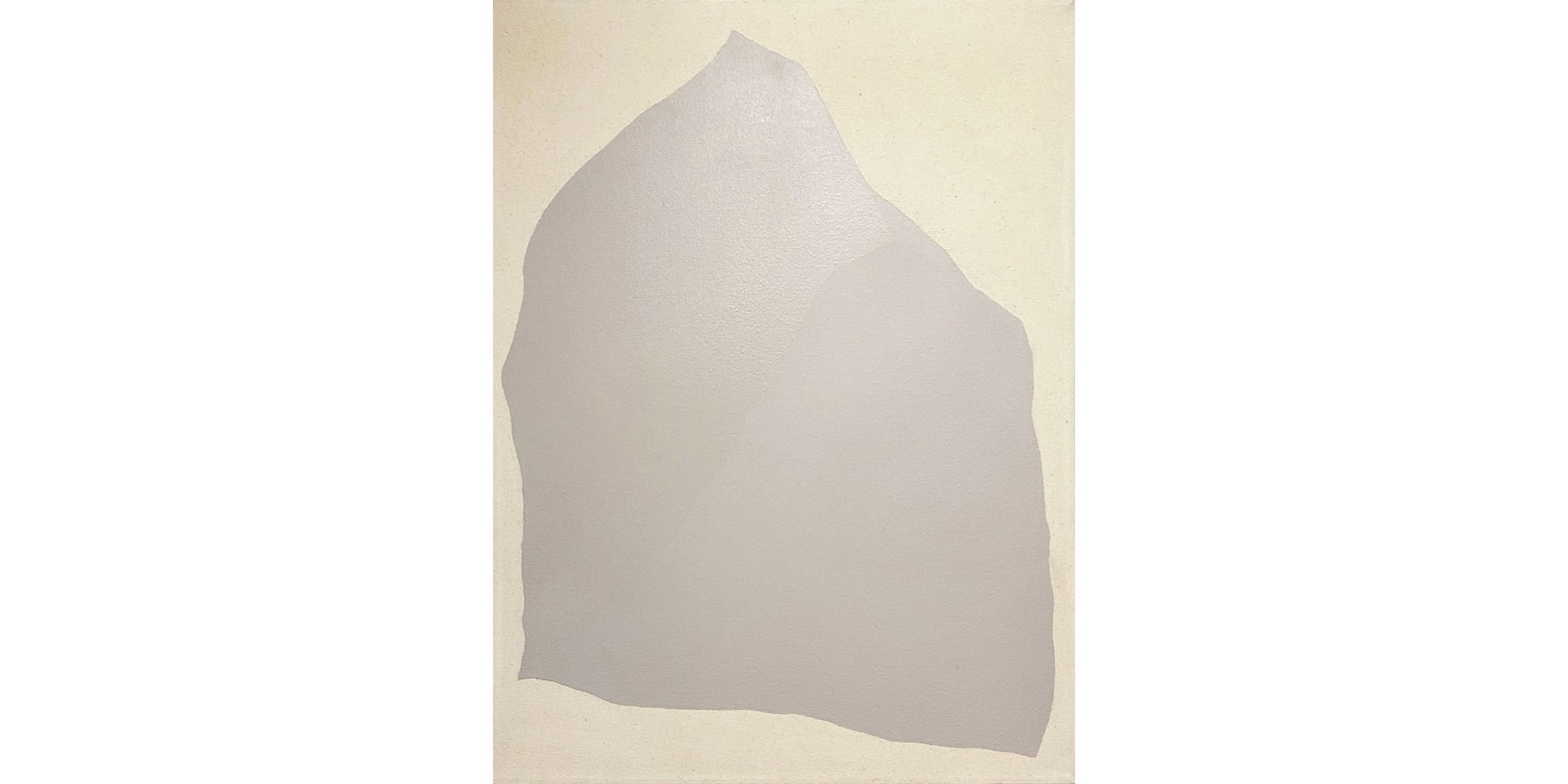 Color & Light - RV 302
The following are a continuation of my "Color & Light" series except they are all on natural canvas rather than gessoed white canvas.

Color & Light - RV 302

Mel Reese

Spray paint on canvas

24" x 18"

2021
About Mel Reese: 

Mel Reese is a Brooklyn-based abstract painter. She is an observational artist inspired by formalism. Lines, shapes, colors, and textures are as central to her work as is the process of creating them. A complex layering of these abstract elements allows her work to speak to the representational.

Her most recent series of paintings is inspired by nature. She methodically builds up sheer layers of monochromatic forms; each new layer informed by all previous layers. This process gives the painting a sculptural element as well as a sense of depth. Observations are simplified––distilling the essence of these natural forms reflects nature's tendency to remove the extraneous.

Reese (b. 1991) holds an MFA from the School of Visual Arts and a Bachelor of Science from Skidmore College. She has completed Artist-in-Residencies at Vermont Studio Center in 2017 and Elsewhere Studios in 2013. She was on a panel for the "The Entrepreneurial Artist Workshop" at the Tang Museum and received the Award of Excellence from the 58th Long Island Artist Exhibition at the Art League of Long Island. Reese has exhibited widely throughout the United States and has been featured in several publications including New American Paintings Northeast Issue 134, New American Painting Featured Artists, Inside Artists, Studio Visit Magazine, and A Women's Thing.

Melanie lives in Greenpoint, Brooklyn with her fiancé and cat, Miss Puds, who hates all of Mel's paintings and is always her toughest critic.
MAISON 10 has chosen to support 10 charities. Please review our list selection and simply tell us which one of the 10 charities you would like to choose at checkout. MAISON 10 will make a 10% donation of the retail cost to your selected charity.