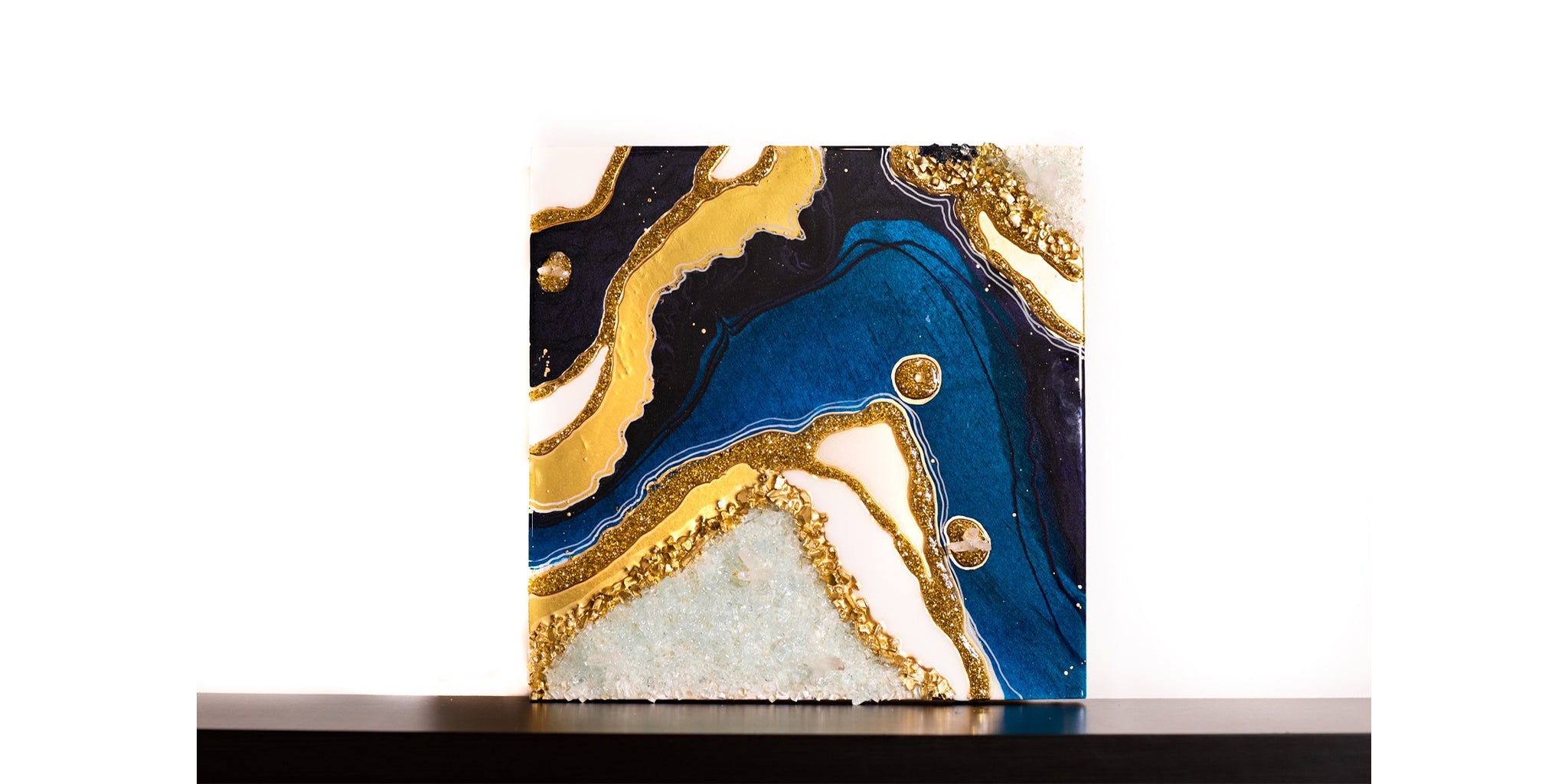 Sodalite Blue Wall Geode
Danyelle Weathers

Sodalite Blue Wall Geode
20 x 20 inches
2021

Wall geodes embody spiritual and healing prosperities. Each piece features genuine quartz crystals which are renowned for their healing properties and ability to harmonize and stabilize one's environment. Fire glass and powder pigments on wooden surfaces create a 3D and textured appearance.

About Danyelle Weathers
The creative force behind Elements by DW, Brooklyn-based Danyelle creates one-of-a-kind artworks, accessories, and homewares that reflect her fascination with spirituality and the natural world.


MAISON 10 has chosen to support 10 charities  If you like, simply tell us which one of these 10 charities you would like to choose at checkout. MAISON 10 will make a 10% donation of the retail cost to your selected charity.