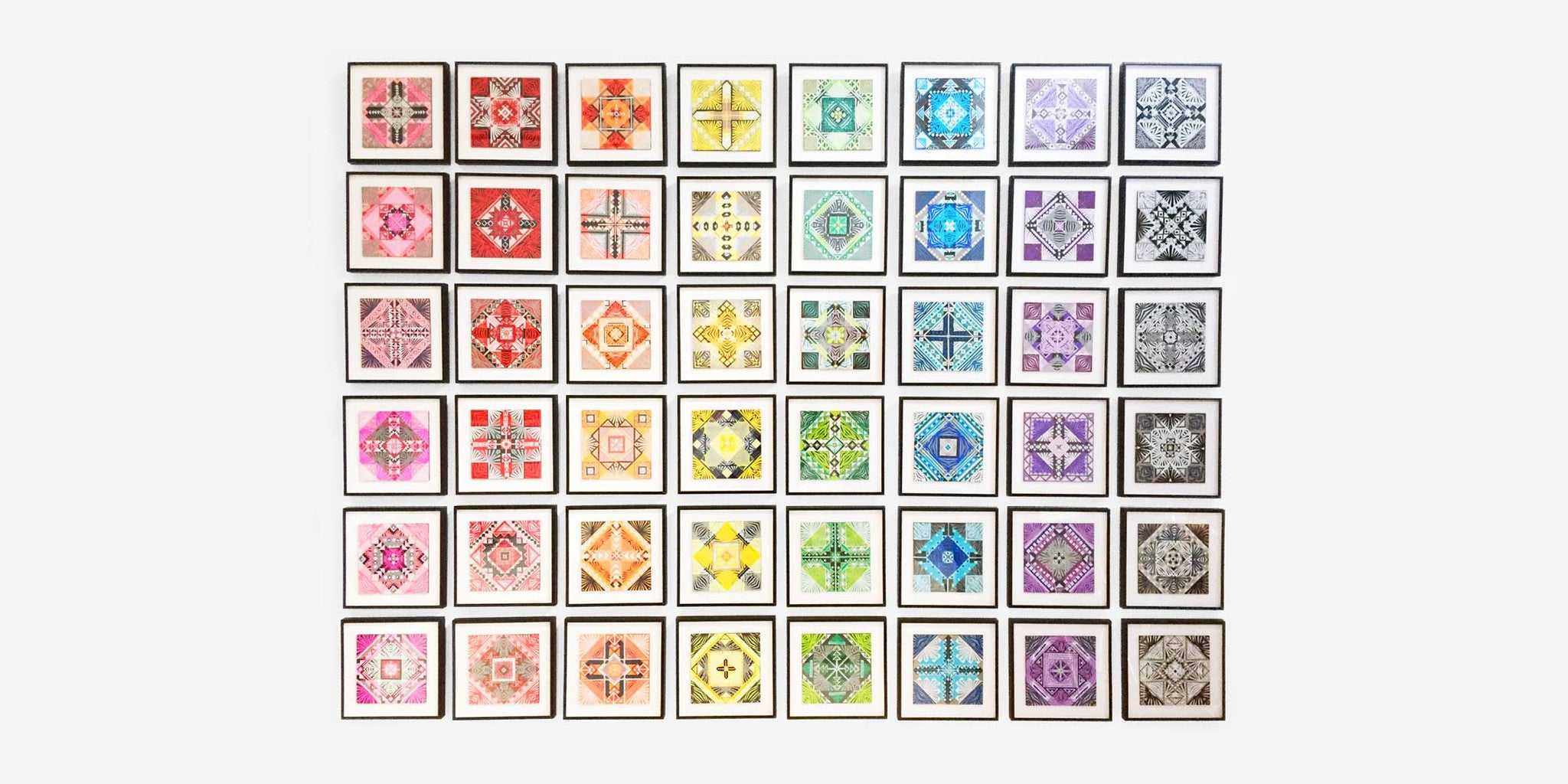 C03: Madison
Also available to buy as individual framed works of art at $250 per piece.
Origami paper, acrylic, glue and wood
74 x 48 inch (188 x 122 cm) 
2012, edition 1/1
ABOUT CHELSEA HRYNICK Browne
Discovered for her unique Kaleidoscope-conjuring creations, artist Chelsea Hrynick Browne has found the ideal outlet to utilize her training in fine art and mathematics. 
Described as 'obsessive detailed repetition', Chelsea hand-cuts paper into unique intricate patterns over and over again until the layers form a larger abstract 'painting'. What begins as a precise form evolves into something interpretive, elusive and beautiful. 
Chelsea's work can currently be viewed in the Gramercy Lounge Cibar where she created custom murals and a lighting installation.
Her artwork has also been in permanent hospital collections across the country, including The Children's Hospital of Philadelphia and The University of Iowa Children's Hospital. 
Last January, her work filled Sprint's Flatiron Art Space curated by Cheryl McGinnis Projects with a snowflake-inspired exhibit.
Instagram: @chelseahrynick
MAISON 10 has chosen to support 9 charities. A 10th charity has been selected by Chelsea Hrynick Browne and it is No Kid Hungry. If you like, simply tell us which one of these 10 charities you would like to choose at checkout. MAISON 10 will make a 10% donation of the retail cost to your selected charity.