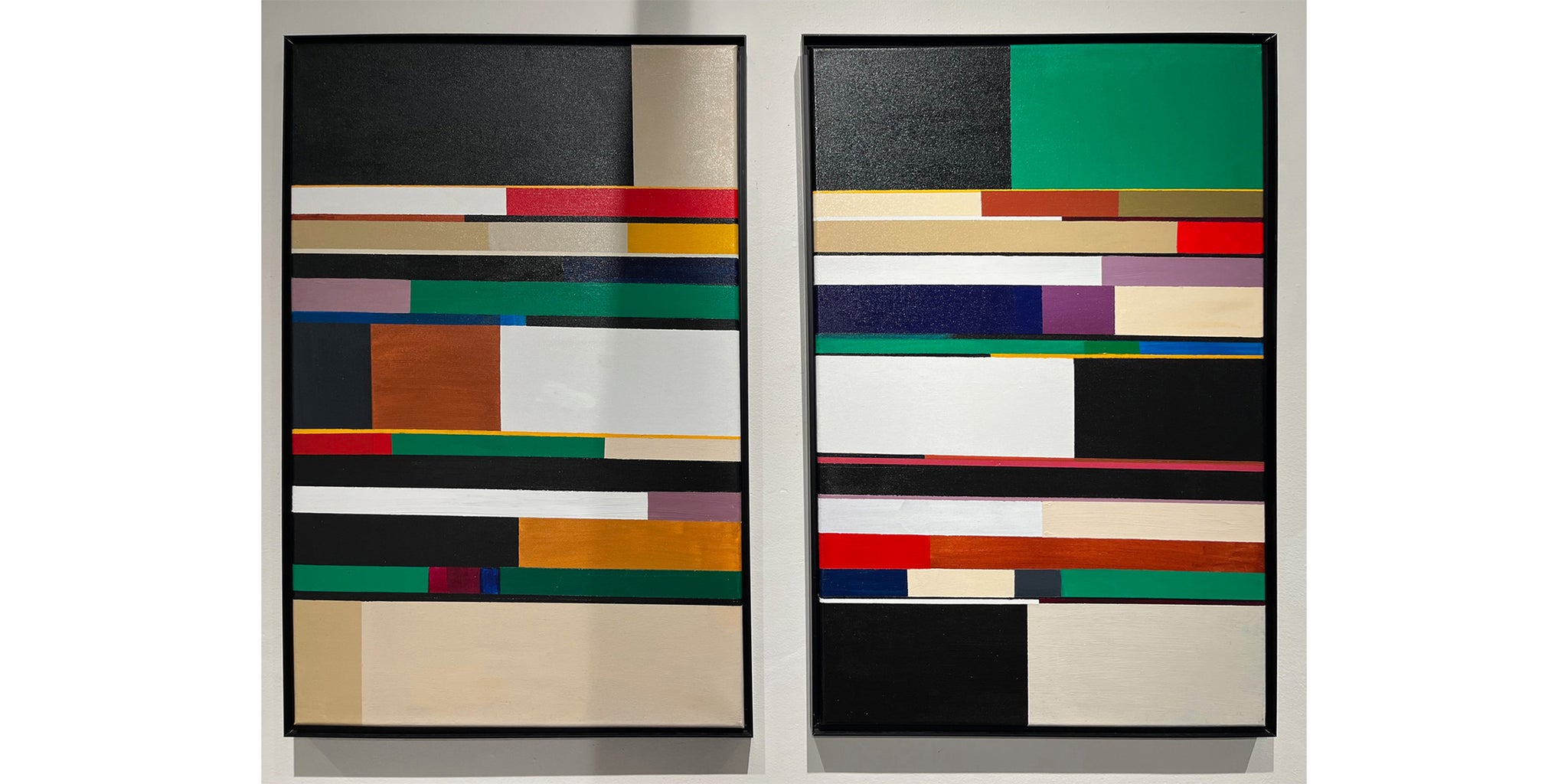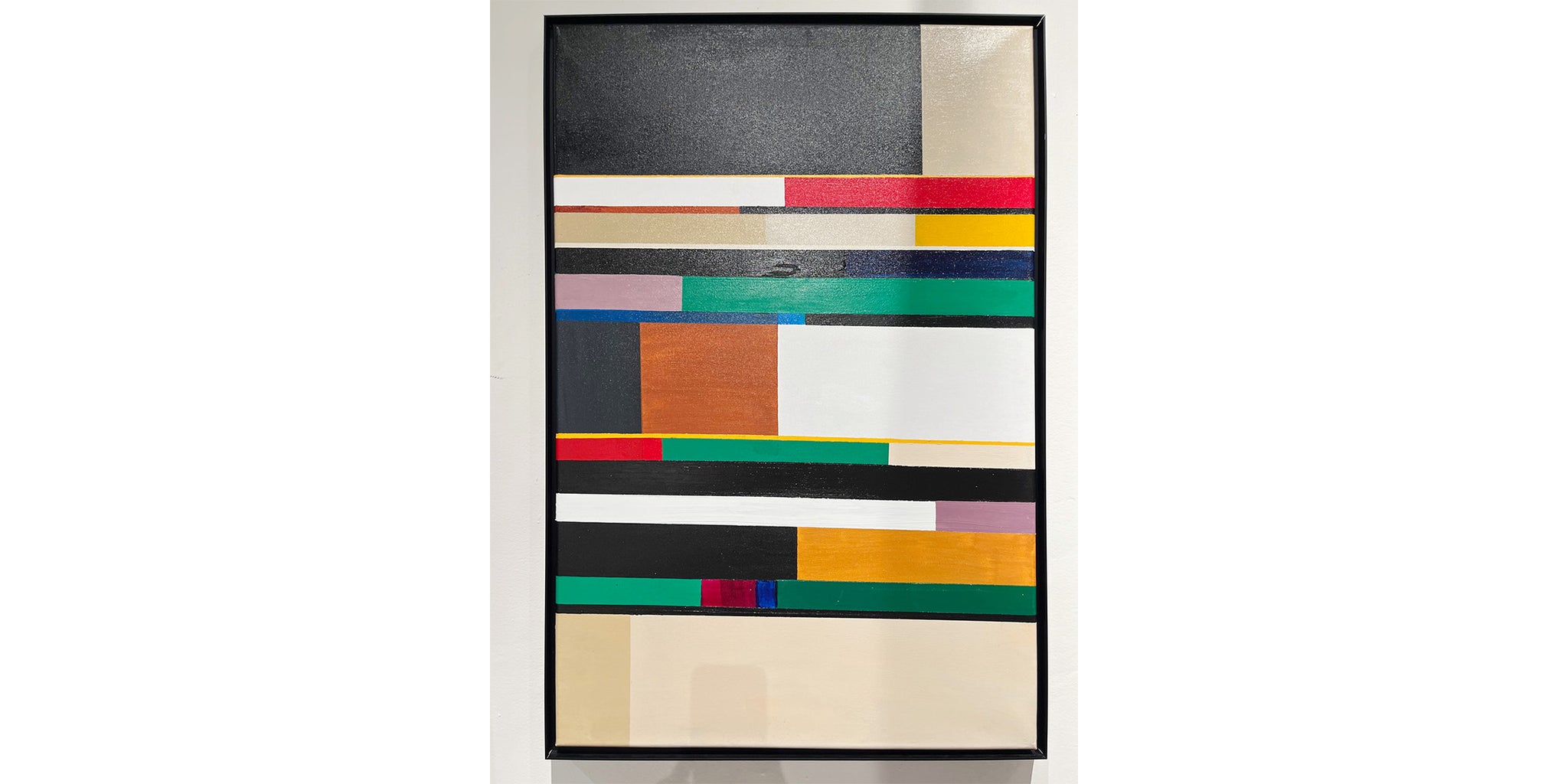 DISTINCTIVE DIPTYCH
Alex Scribner

Acrylic on canvas in black metal frame

24 x 36 inches each

2022

About
Alex Scribner
: 
Alex Scribner is a contemporary artist born and based in Brooklyn, NY. He began taking art classes at the age of 7, with a distinct interest in oil painting and watercolor. Over time, he became influenced by the areas he spent the most time - Cape Cod and Brooklyn. The cape provided calmness and balance, while Brooklyn street art influenced more vibrant and daring tones.
Alex's unique style combines the rigidity of traditional hard-edge painting with the looseness of freeform silhouettes. He finds it rewarding to strike balance and cohesion between two conflicting styles. His pieces tend to be vibrant, unique color stories that are compartmentalized by clean lines and sometimes highly reflective resin finishes. The silhouettes are often playful, paying homage to his inner child.
MAISON 10 has chosen to support 
10 charities
. Please review our list selection and simply tell us which one of the 10 charities you would like to choose at checkout. MAISON 10 will make a 10% donation of the retail cost to your selected charity.