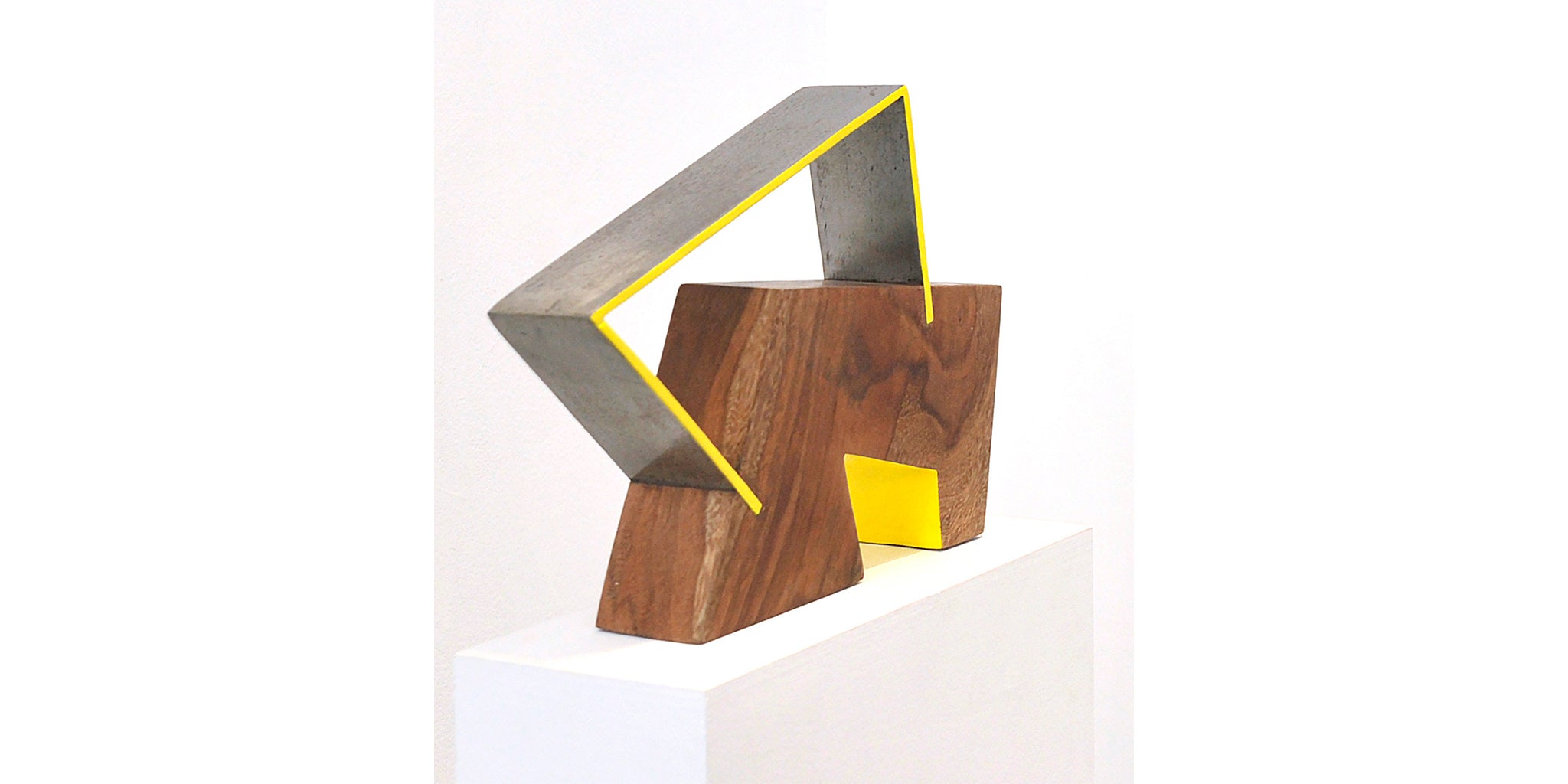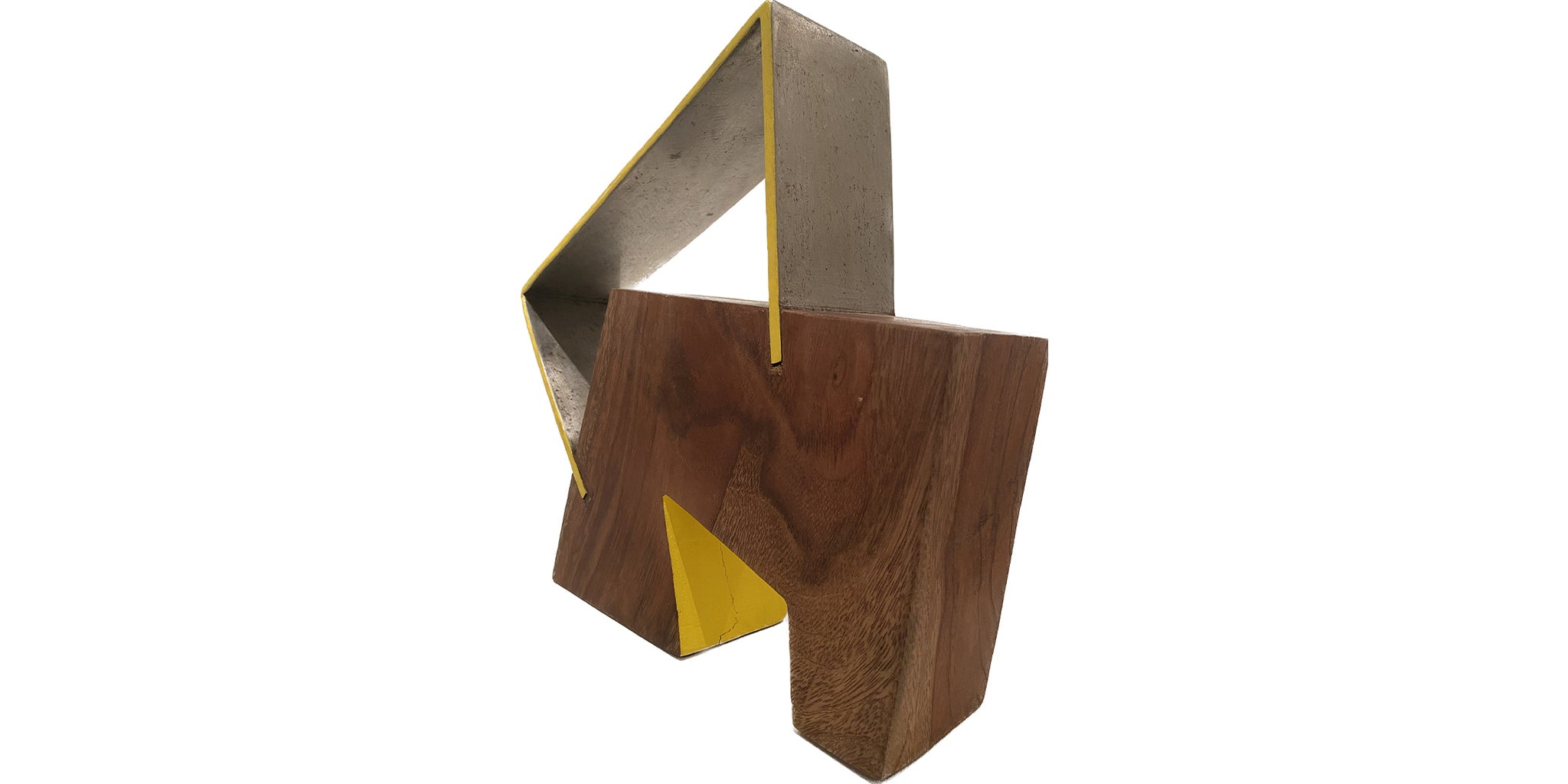 Encoche (Notch)
Encoche (Notch)

Olivia De Saint Luc
Exotic painted wood and varnished steel  

13 x 10.5 x 2.75 in

2022
About Olivia De Saint Luc: 
Over the years, graphic art has taught me to appreciate the balance between forms, words, texts and pictures on a page. But this page has limits. Yet it is open to new dimensions. Metal exerts its dimensions by its very being.

Hidden within this hard and stiff exterior is a supple, flexible, powerful force. Unlimited possibilities exist. Initially working with metal can feel rigid, almost stark. Working seriously with this material, however, brings joy and immense satisfaction.
With this medium, still new to me, the quest goes on to explore the balance of forms, the point at which full meets empty, where rough metal is juxtaposed to bits of coloring or is associated with stone or other material. Metal then becomes light, supple or stretched, bare.

Sketching out an encounter suggests the path to imagination. Refining forms so as to put forth only the essential, in order for the spectator's eye to discover and build
its own image.Exploring one's own ideas in the hope that a greater number of viewers will understand.


MAISON 10 has chosen to support 
10 charities
. Please review our list selection and simply tell us which one of the 10 charities you would like to choose at checkout. MAISON 10 will make a 10% donation of the retail cost to your selected charity.