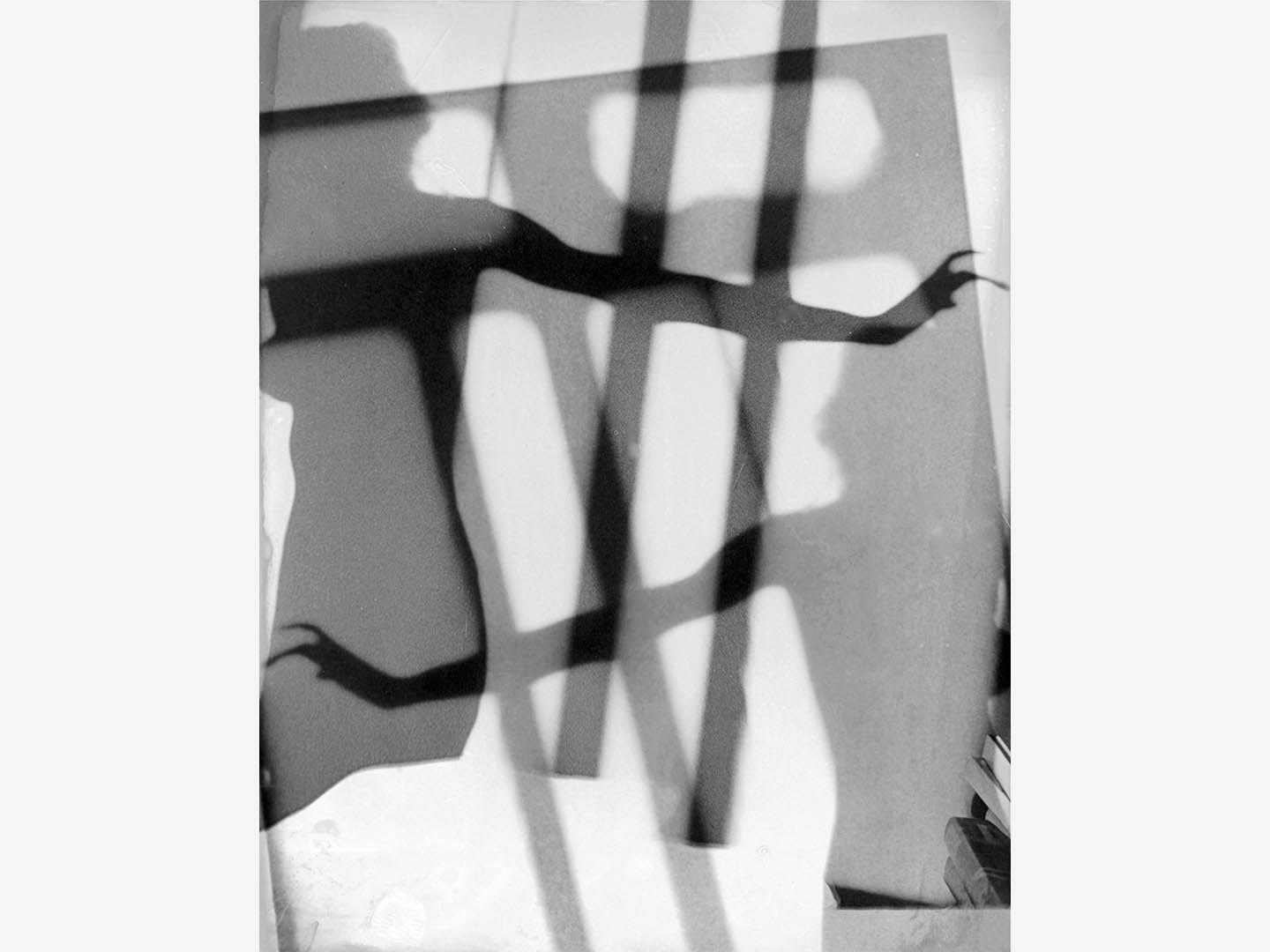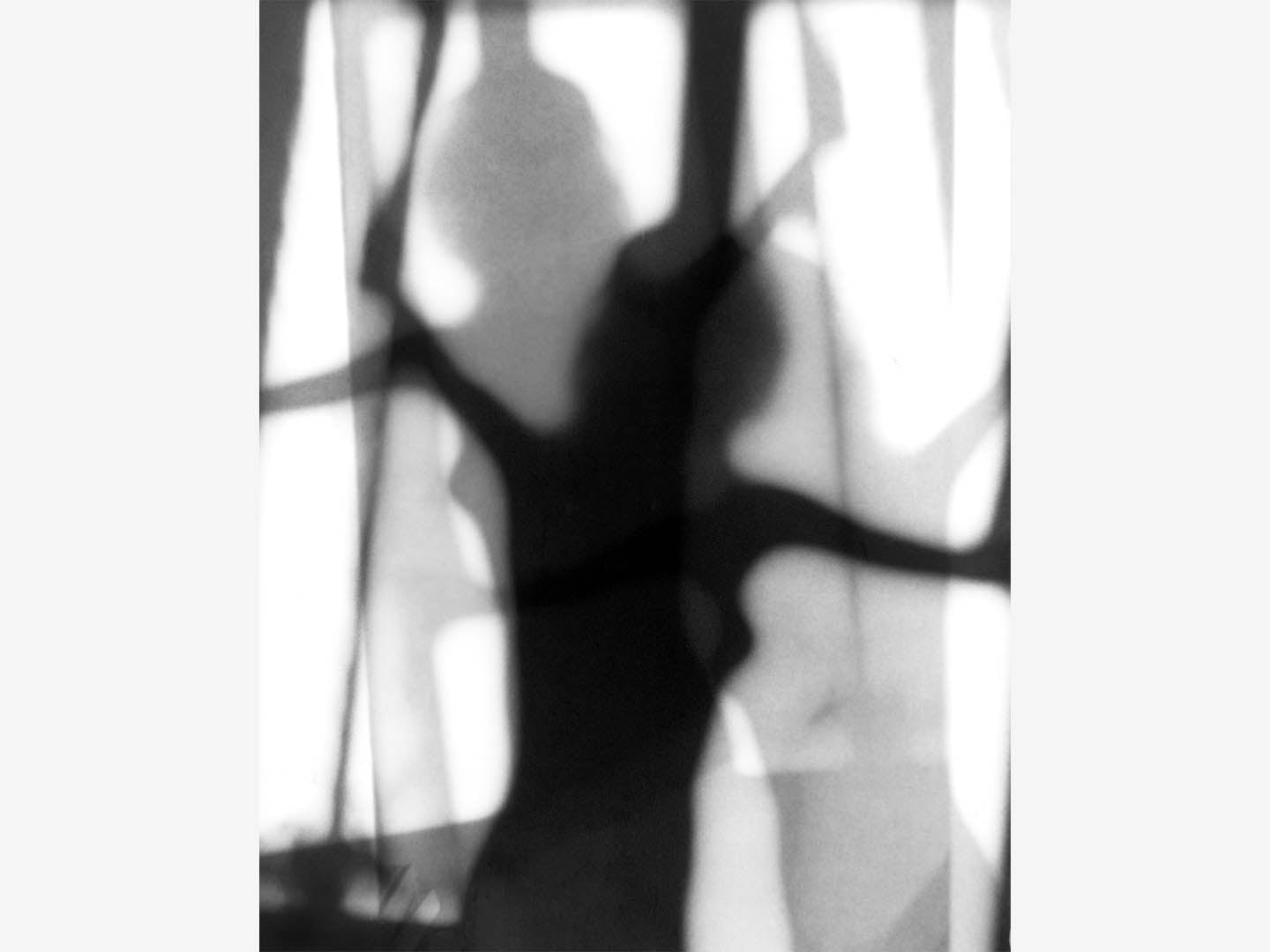 Gr@y Matter
Gr@y Matter

Eva Petric
Semi-Transparent Plexi Glass Plates
120 x 80 cm / 47.25 x 31.5 inches
*Each sold individually

2009

About Gr@y Matter:
The Language of Shadows encompasses a collection of my so-called black and white, but in reality, predominantly Gr@y analog photographs of my shadows. I manipulated many of these manually in the darkroom creating unique images without negatives to illustrate the building blocks of my periodic table. As the periodic table of chemical elements offers different chemical elements with which things can be formed and existence takes its toll, so also my table of shadows aims to offer separate emotions, emotions' building blocks with which also complex emotions or emotional states may be formed in reactions of different separate emotions.

The language of shadows does not depend upon words. One can of course also use words to communicate about the shadow, though here one depends on the understanding of a particular language to understand what is being communicated.
However, the images of shadows comprising the language of shadows go beyond this. In this I see its universality: there is no need for translation in order to understand it! One has to be careful when speaking of its independent existence. As the shadow, neither completely black nor completely white, exists visually and metaphorically in a variety of hues of Gr@y in between – the question of which particular tone will come to the surface depends on the subjective analysis of the particular interpreter.

As a result of both, objective and subjective analysis, the language of shadows depends ultimately on its interpreter, acquiring thus just one of the many possible interpretations. Therefore, the language of shadows as presented in my Gr@y matter project cannot be claimed as something certain, as something that "is", but rather as something that "may be", expressing as such the true nature of shadows – their never diminishing quality of potentiality.

About Eva Petrič:
Eva Petrič (1983, Kranj, Slovenia) is a conceptual, inter-media artist who works with various disciplines of fine art, as well as with photography, performance and writing. She graduated from Psychology and Fine Art at the Webster University in Vienna (2005) and later pursued a master's degree in new media at Transart Institute in Berlin/ Danube University Krems (2010). She participated at over 60 solo and 110 group exhibitions across Europe, USA and Asia. She lives and works in Ljubljana, Vienna and in New York.

She was the first Slovenian artist to exhibit two large-scale installations at the famous St. Stephan Cathedral in Vienna in 2016. Her work was also included Sing of Hope, one of the biggest annual open-air art projects in New York the same year. Her artistic expression includes photography, video, sound, performance, design, poetry and writing. In the forefront of her work is the concept of spatial atmosphere both on the physical, mental, imaginary and metaphorical level. 

MAISON 10 has chosen to support 
10 charities
. Please review our list selection and simply tell us which one of the 10 charities you would like to choose at checkout. MAISON 10 will make a 10% donation of the retail cost to your selected charity.