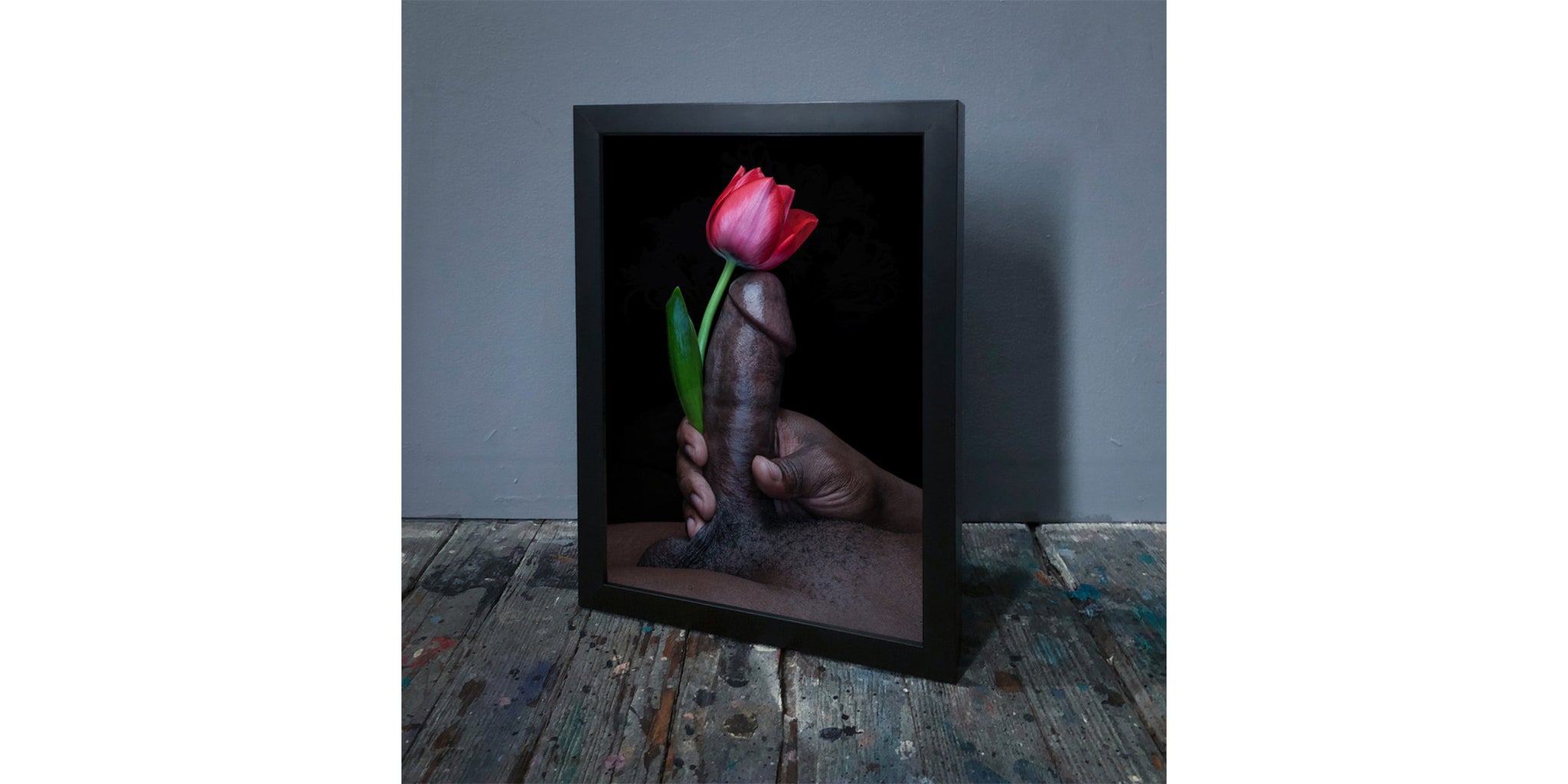 Tulip 8 Inches
Eva Mueller

Tulip 8 Inches
16.5 x 12 x 2.25 Inches
Weight: 6.7 lb
2018
Edition of 5, Signed, Certificate of Authenticity
HD Durantrans print face-mounted on matte acrylic, LED light box, battery
Each lightbox is hand-constructed and includes 2 rechargeable batteries. Each battery lasts 6-8 hours and can be recharged via USB.
EVA MUELLER

German-born Eva is a non-binary New York-based photographer and conceptual artist. Eva likes to challenge our perception of gender, beauty, taboos, racism, and sexuality. The wit, often injected into their work, makes it easier for the viewer – after an initial hard swallow – to reconsider their perspective and question their judgements. Eva's work is included in Charles Leslie's iconic 'Phallus Palace' in Soho.
MAISON 10 has chosen to support 10 charities. Please review our list selection and simply tell us which one of the 10 charities you would like to choose at checkout. MAISON 10 will make a 10% donation of the retail cost to your selected charity.