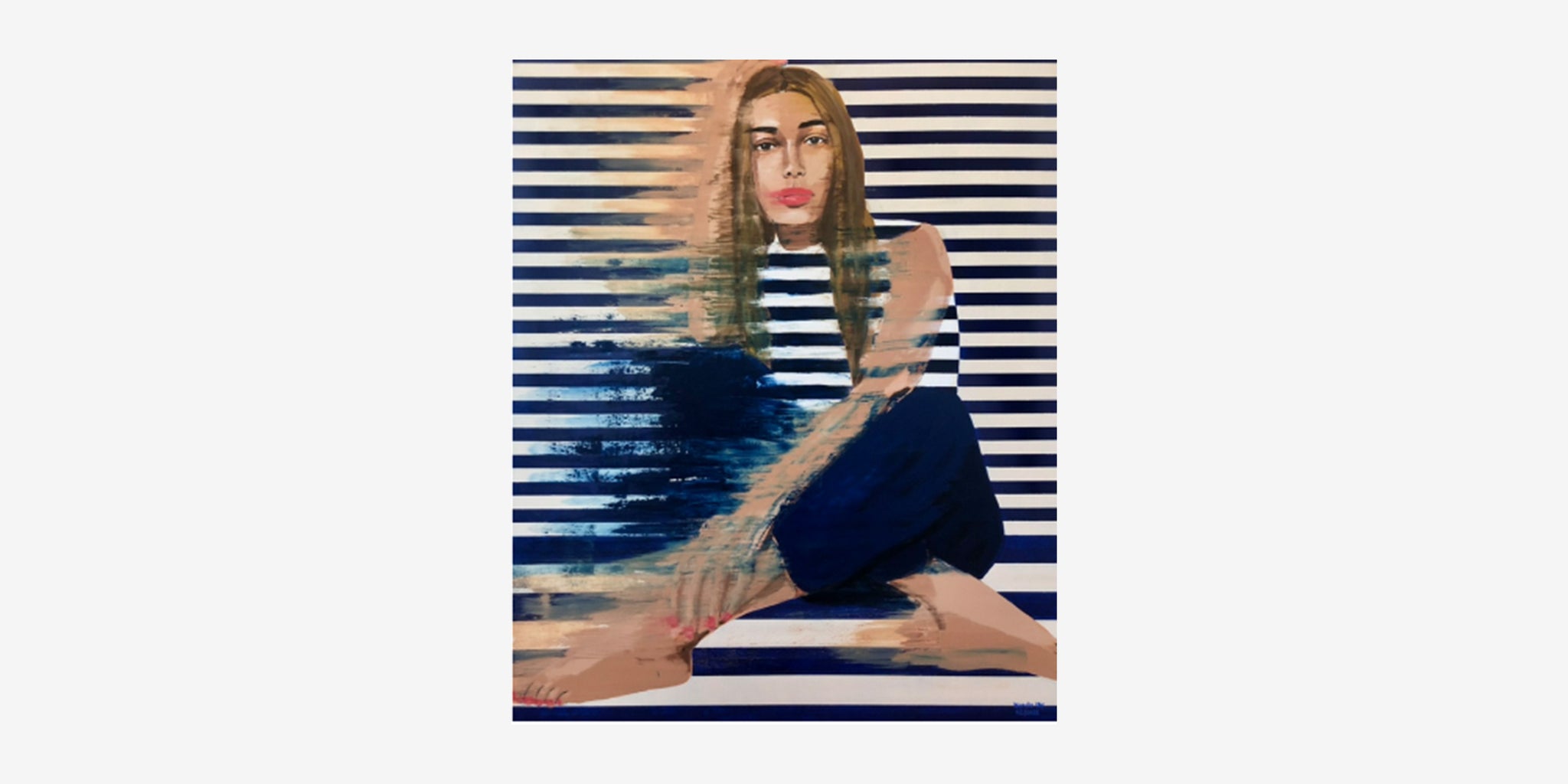 FLICKER
FLICKER
Wencke Uhl
Acrylic and oil on canvas
39.5 x 47 inches
2022

About Wencke Uhl:

Wencke Uhl is a contemporary figurative paintress living and working in Germany.

She draws inspiration from human beauty and the female form. As a teenager, Uhl wanted to become a fashion designer and her fashion-forward aesthetic continues to shine alongside the deliberate and differentiated elements that define the vivacious and independent nature of her subjects. Uhl still likes to "dress" women in shapes and patterns, but her focus shifted from purely fashion-oriented to including elements of storytelling.

Her works capture a situation, a moment, or an expression, playing with concepts of identity and self-image, and reflecting the vibrant pop culture and mood of today's transitional time. Emancipation, diversity, equality, and liberty are a natural and inherent part of her idea of how the world should be. Consequently, she is usually drawn to subjects displaying certain independence, strength, and nonchalance. Freed of the male gaze, Uhl celebrates femininity by capturing images of powerful women that have their own agenda and that defy objectification and subordination.

Her subjects are dripping in bold colors and lush patterns that exude a compelling and vivid dynamic. Uhl creates her paintings using acrylics, oil paint and decoupage. Experimenting with different techniques, textures, and patterns, Uhl demonstrates mastery of graphic lines, composition, and color theory.

While her themes, saturated color palette and way of stylization employ the aesthetic vocabulary of pop art, her style also draws on realism, impressionism, illustration art and modernism as well as film and photography. Thus, it firmly places her in the pluralism of contemporary art.

Her work is sold internationally throughout the US, Europe, and Australia.

MAISON 10 has chosen to support 10 charities. Please review our list selection and simply tell us which one of the 10 charities you would like to choose at checkout. MAISON 10 will make a 10% donation of the retail cost to your selected charity.