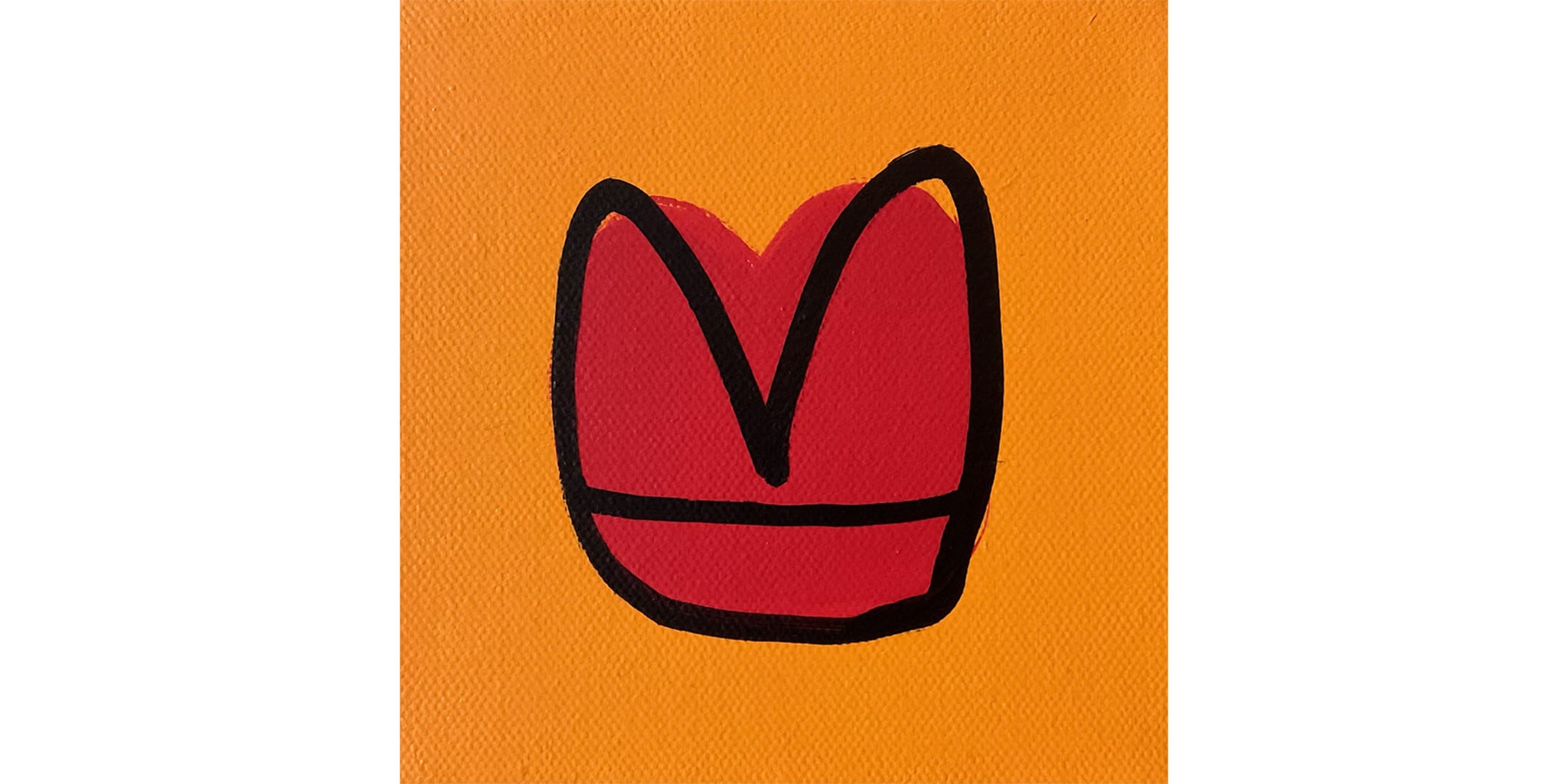 LIPS 5 - Orange
CLoD
LIPS
ACRYLIC ON CANVAS
5 X 5 INCHES
2021
This item is original and with unique characteristics. Your piece will be one of a kind and similar to the image but not exactly the same. Just like Love, it comes specially for you, in different presentations.

Keep an open heart.

Xx

C
About CLoD
Claudia Echeverria was born in Maracaibo, Venezuela; currently based in New York city.
Known as CLoD in the art world, her colorful work is deeply influenced by the Wayuu tribe, an indigenous settlement along the Venezuelan and Colombian border where she grew up. Her whimsical creatures represent everyday life, people, relationships and all that is truth.

"Working as a TV producer somehow didn't make sense anymore, it didn't feed my soul", CLoD said. "So I quit my job, left for a solo trip around the world for a year, and decided to live the rest of my life with integrity to my passion, creating in an almost obsessed way."

CLoD has traveled to more than 60 countries, immersing solo in diverse cultures, and discovering the simplicity of human essence, which does not change anywhere.

"The way we behave as humans is a huge inspiration for my work. My intention with these creatures is to serve as a mirror, to whatever moves you", she said. "I create beautiful pieces that speak".

CLoD has collectors all over US, Milan, London, Croatia, Spain, Portugal, Iceland, Austria, Mexico, Central and South America, participated in numerous group and solo shows, donated work to major charities, and done solo museum exhibits
MAISON 10 has chosen to support 10 charities. Please review our list selection and simply tell us which one of the 10 charities you would like to choose at checkout. MAISON 10 will make a 10% donation of the retail cost to your selected charity.