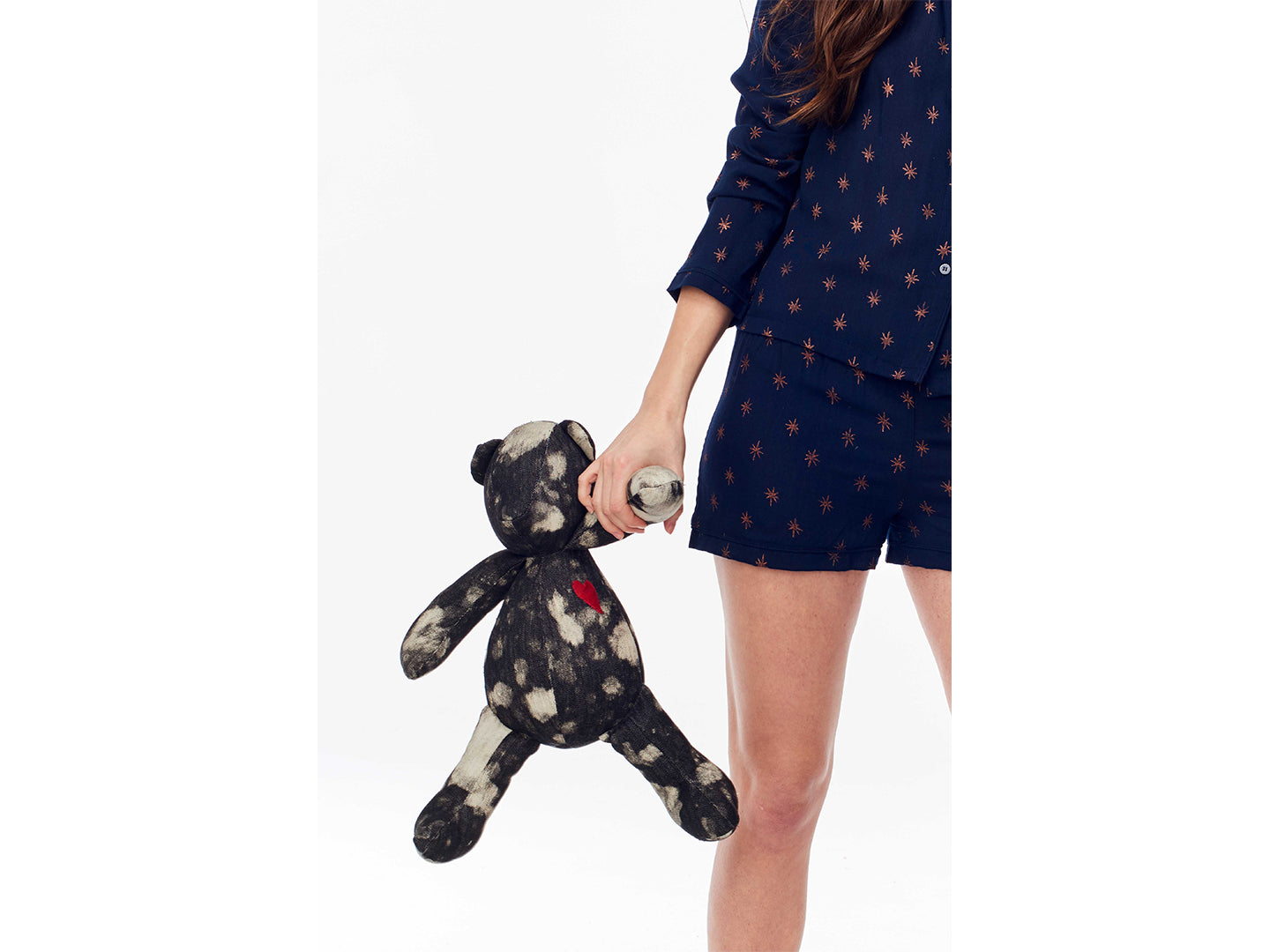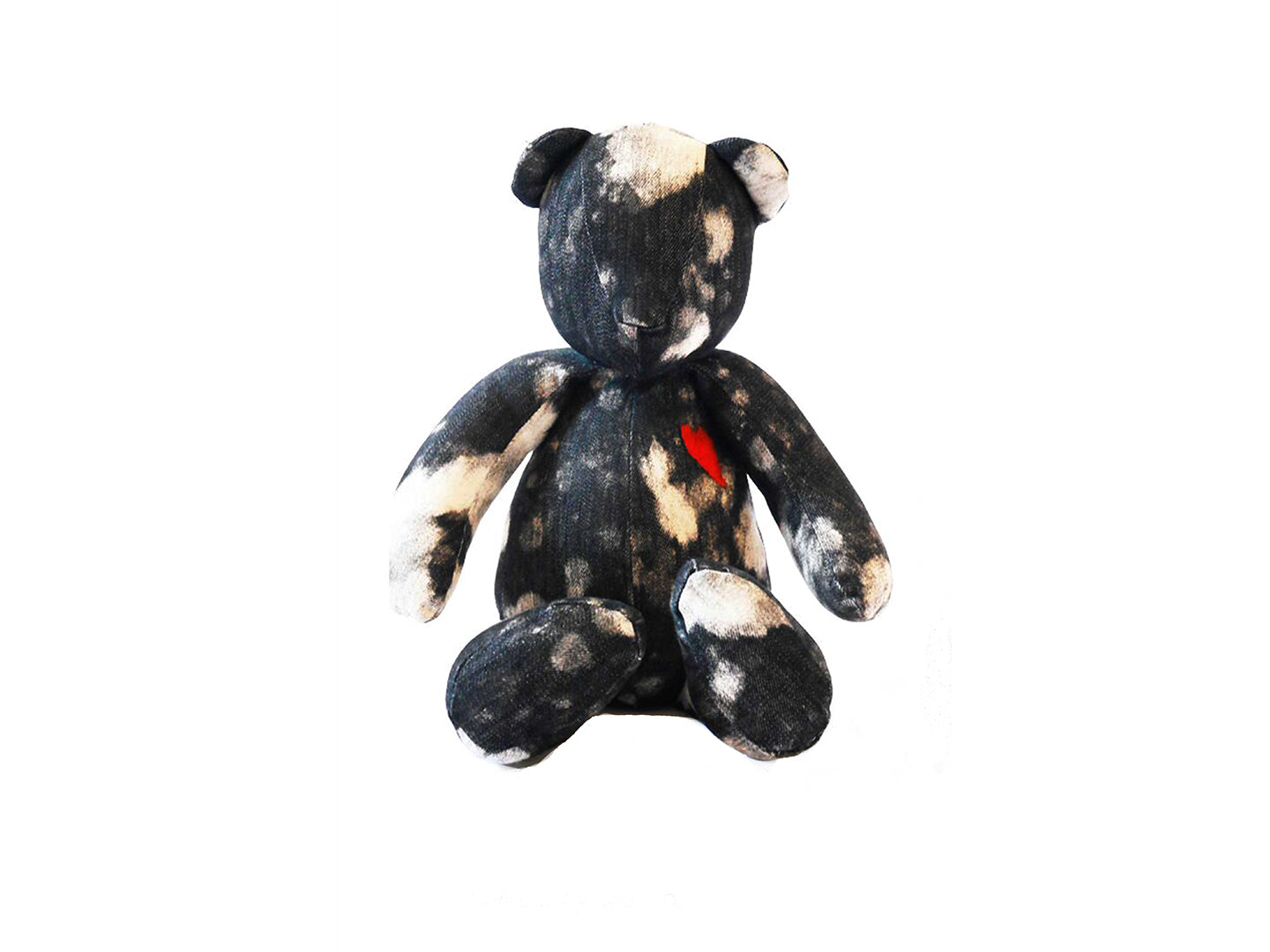 Mayi Mascot
100% Cotton hand-made denim mascot with tie-dye technique and embroider ❤️ and logo. This giant teddy bear makes for the perfect ethically-crafted gift.

The Mayi Mascot will bring LOVE, luck and charm into your life!

Height Sitting Position: 13.5"
Height Standing: 19.5"

LOVE BINETTI
Diego Binetti began his career at the age of 7, when he helped his mother embroider couture gowns at their home in Buenos Aires. After working for fashion houses in Milan and New York and eventually sending his eponymous line out on runways across the globe, he introduced a ready-to-wear collection of apparel and accessories for gals on the go.
MAISON 10 has chosen to support 10 charities. Please review our list selection and simply tell us which one of the 10 charities you would like to choose at checkout. MAISON 10 will make a 10% donation of the retail cost to your selected charity.