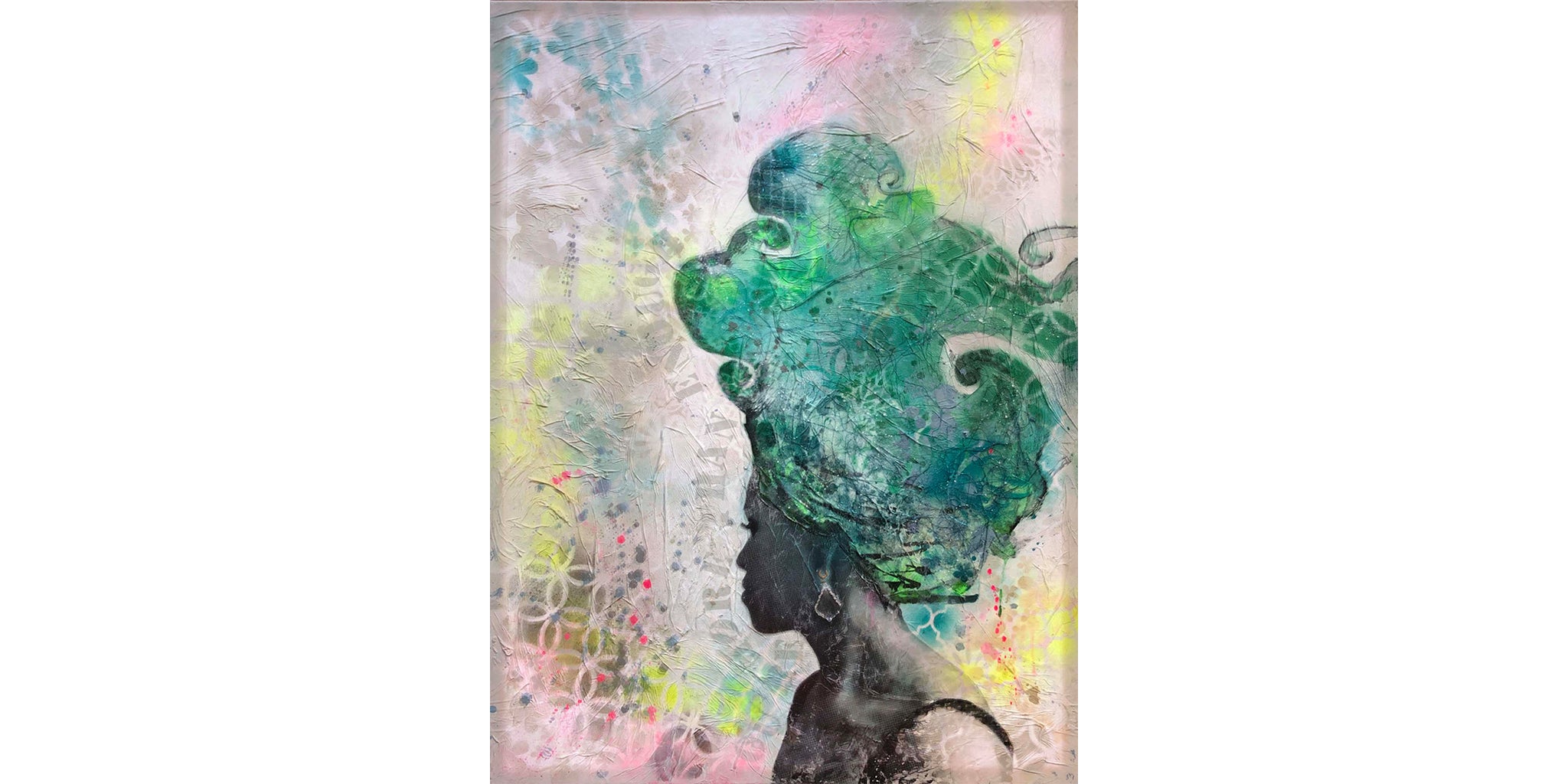 Michelle You're More Than Enough A1 Lightbox
Michelle You're More Than Enough A1 Lightbox
Tina Psoinos

Mixed Media Lightbox

40 x 30 x 3.25 in

2020

The former first lady, Michelle Obama, is a role model for women and girls. The first African-American First Lady, attorney, author, mother, wife, advocate, fashion icon...she exemplifies excellence in all that she does, from her inspirational speeches to her empowering work for girls and women, to her efforts toward a healthier nation and educational opportunities. She's one of the best first ladies in history, the epitome of First Lady Excellence.
The artwork is created using stencils, photo transfer, acrylic, watercolor, spray paint, found objects, crystals and LEDs. It has texture and is created in multiple layers. When the light is on it reveals a message "You're more than Enough", a quote from the First Lady's book "Becoming". The different light colors, reveal a different detail in the artwork. Ready to hang.


About Tina Psoinos:

Now that's what I call art!" — Master Photographer Roy DeCarava, National Medal of Arts 2006, describing Tina Psoinos's work

Multidisciplinary Artist and Fine Art Photographer Tina Psoinos's extensive body of work showcases an alternative view of the world she sees, one that blurs the borders of reality and imagination. Her portfolio includes a number of ongoing series that range from minimal to very complex imagery. Works explore different subjects including female empowerment through pop culture, love and self-image through social media, urban living and global warming.
Drawing on powerful imagery, she uses these concepts to also create and develop inspired site-specific installations. Psoinos has received many awards for her artistry and has exhibited internationally, including the photo Biennale in Berlin and Madrid and many art fairs during Art Basel Miami. Her work is in private and public collections internationally, including The World Bank Headquarters, and Yuko Nii Foundation. She has been featured on NBC and Huffington Post and nominated at EMST The National Museum of Contemporary Art , Athens, Greece. In 2020 her work will be included at CICA Museum, Gimpo, South Korea.

Psoinos received a Bachelor in Fine Arts and continued her studies towards a Masters in Photography at Hunter College, NY, and Interior Design at Fashion Institute of Technology, NY. She lives and works in New York City.

MAISON 10 has chosen to support 10 charities. Please review our list selection and simply tell us which one of the 10 charities you would like to choose at checkout. MAISON 10 will make a 10% donation of the retail cost to your selected charity.