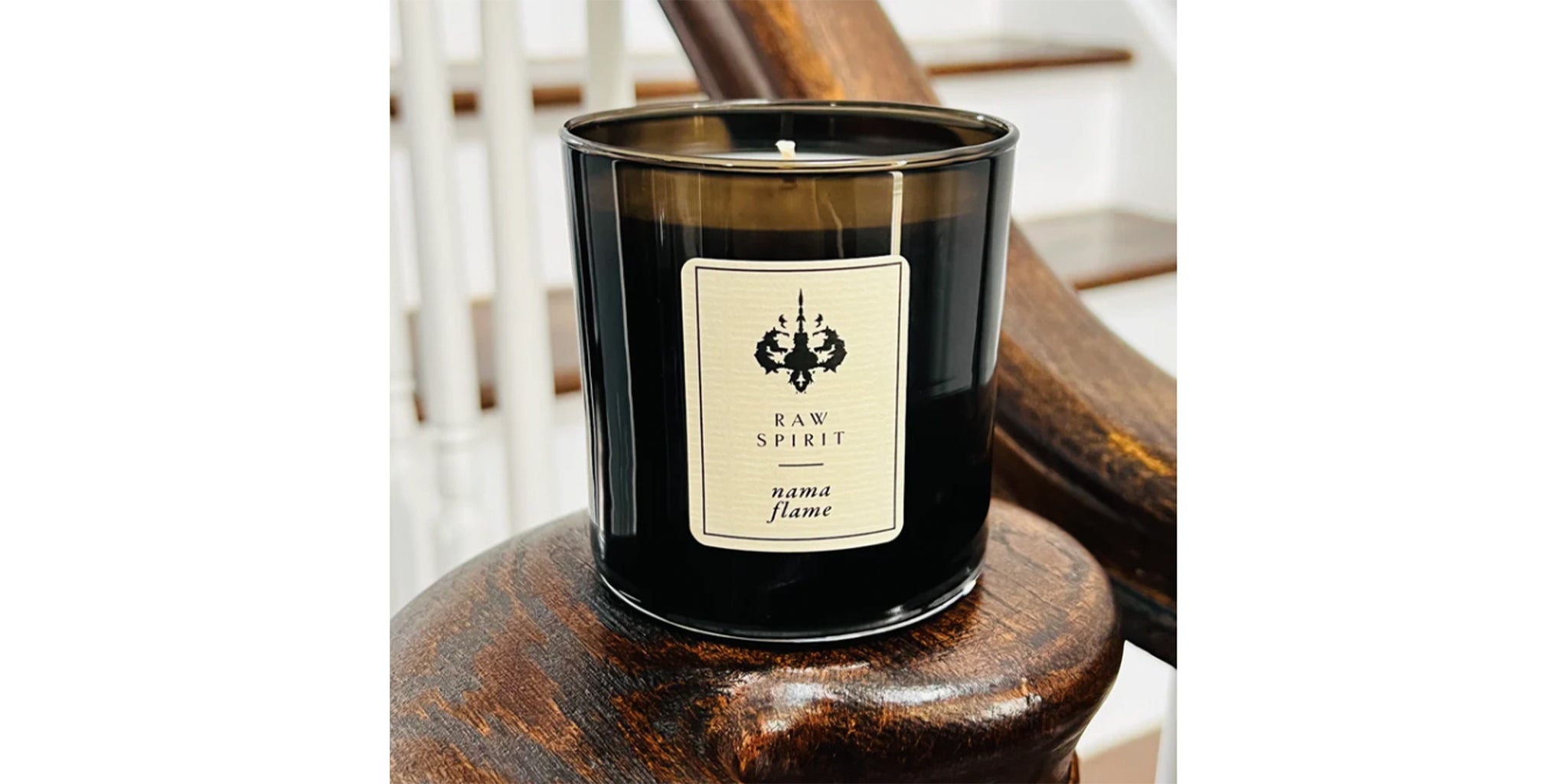 Nama Flame
Inspired by the vast, majestic sand dunes of Namibia, Nama Flame is a bold, complex candle that showcases the warmth and richness of Bushman's Candle, a unique natural ingredient native to the Namibian Desert and sustainably harvested by the Himba Tribe.

The comforting warmth of Bushman's Candle is wrapped in a bold and exotic blend of sumptuous white florals and golden spices. This scent is not for the faint-hearted it makes a statement and is vast and complex like the lands that inspired it.

Notes:
Top: Cardamom, Magnolia Flower Oil, Golden Spice Blend

Middle: Bushman's Candle, Cypriol EO, Everlasting Flower (Immortelle)

Base: Cistus, Benzoin, Tonka Resinoid, Mineral Notes, Patchouli

Sustainable Ingredient: Bushman's Candle is a fragrant wax that is extracted from the fallen bark of the Sarcocolon Mossamedense tree. This resinous wax is traditionally used by the Himba as a candle and as a fragrant fire starter. It's warm amber and caramel notes with a hint of incense make it an interesting and complex fragrance ingredient that are at the heart of our Nama Flame fragrance.

Destination: Namibia

Experience: Our candles burn for 60 hours.

Size: 9 oz

High-gloss, white reusable vessel, 3.5" high, 3 1/8" circumference.


MAISON 10 has chosen to support 10 charities. Please review our list selection and simply tell us which one of the 10 charities you would like to choose at checkout. MAISON 10 will make a 10% donation of the retail cost to your selected charity.