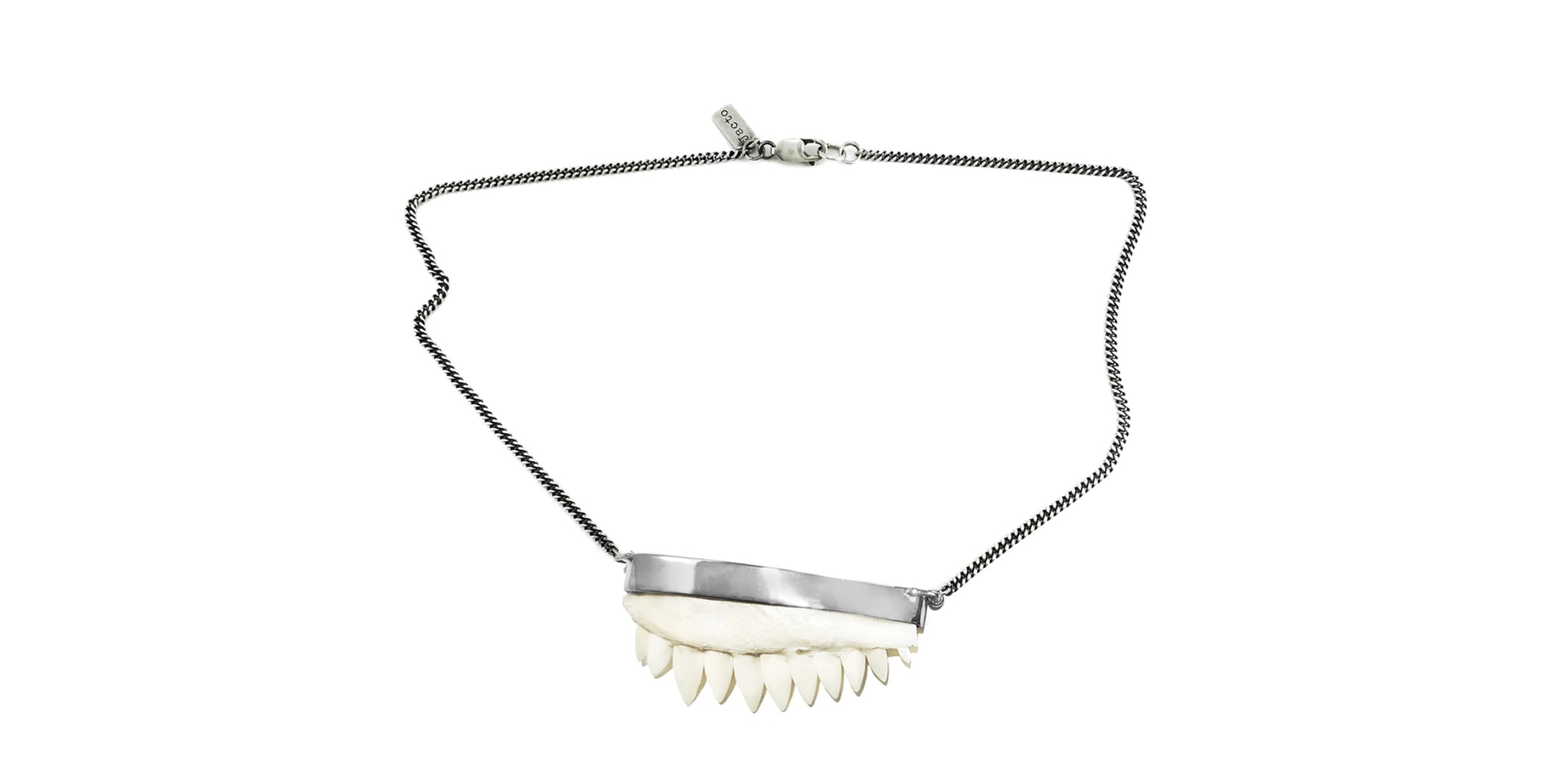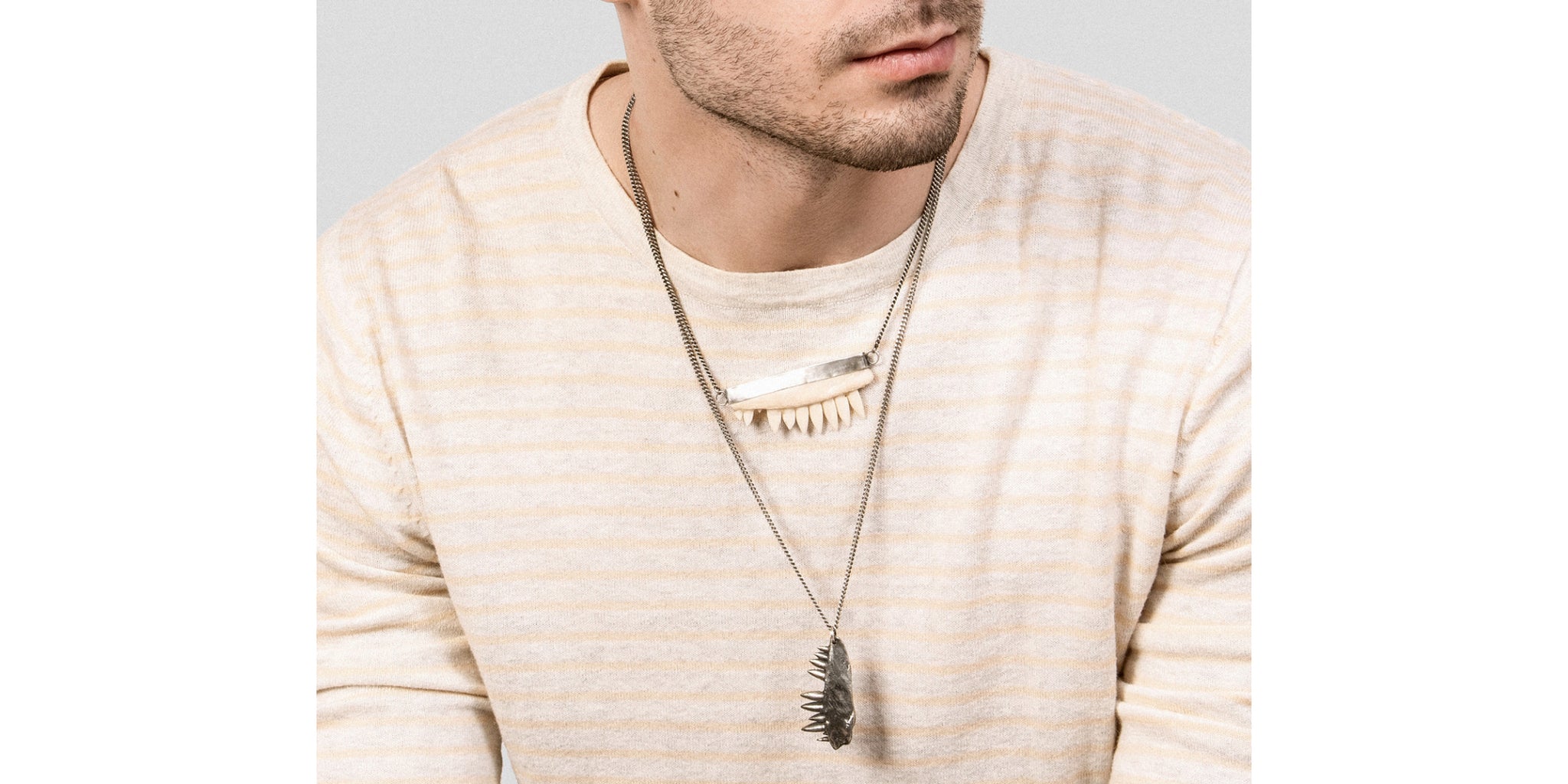 Osso Jaw Necklace - silver
Osso Jaw Necklace - silver by Jacto
The OSSO Necklace - made from a one-of-a-kind barracuda jaw.

Also available in gold.
MAISON 10 has chosen to support 10 charities. Please review our list selection and simply tell us which one of the 10 charities you would like to choose at checkout. MAISON 10 will make a 10% donation of the retail cost to your selected charity.