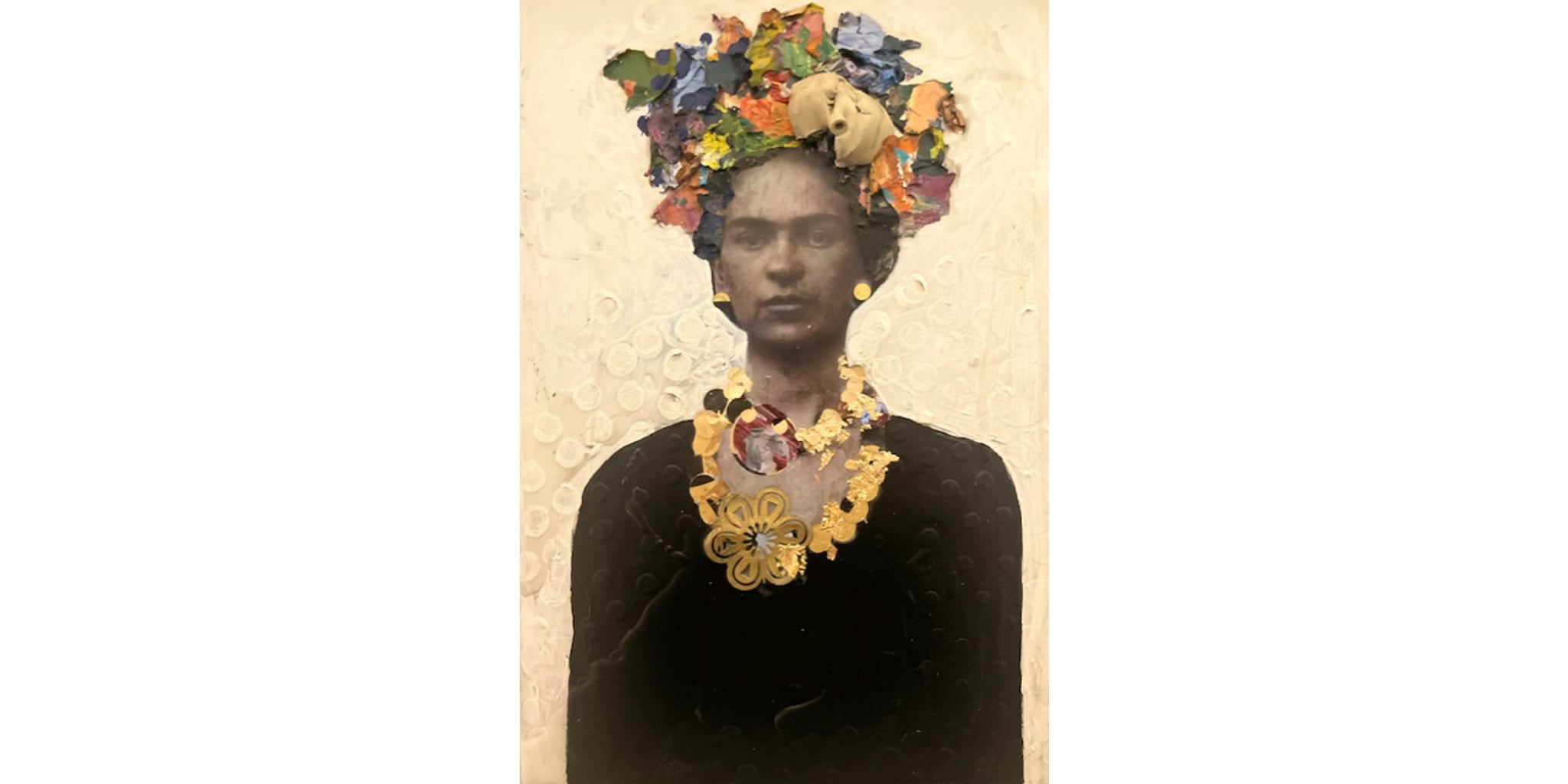 PAINT YOUR OWN REALITY
PAINT YOUR OWN REALITY 

Julia Rivera
Eco-Oil and mixed media on wood panel 
12 x 18 inches
2022
THE STAR OF SAN JUAN
Julia Rivera is a talented and well-educated painter who has pleased many art collectors with her daring use of color, the internal rhythms of her compositions, and above all, her playful and refreshing imagery.
In her painting, Rivera, who was born in the Bronx in 1965, and who studied art in Florence, New York, and the School of Plastics Arts of Puerto Rico, creates an attractive, fairy tale universe where carefully chosen objects – clocks, fruit, little toy cars, bottles and elongated chairs – are arranged in order to let us see their essence in a surreal but celebratory manner.
Mallarme pointed out that a good poem has to be enigmatic. I believe that good works also have to possess magic and mystery. A good work of art does not let us know everything. Influenced by Gorky, Miro, Chagall and Matta, and quite aware of what has happened in the field of 'lite' neo-figuration during the last three decades, Rivera combines humor and poetry to conceive well balanced scenarios where the mundane and metaphysical establish dialogue about time and the human condition.
Manuel Alvarez Lezama
Art Critic