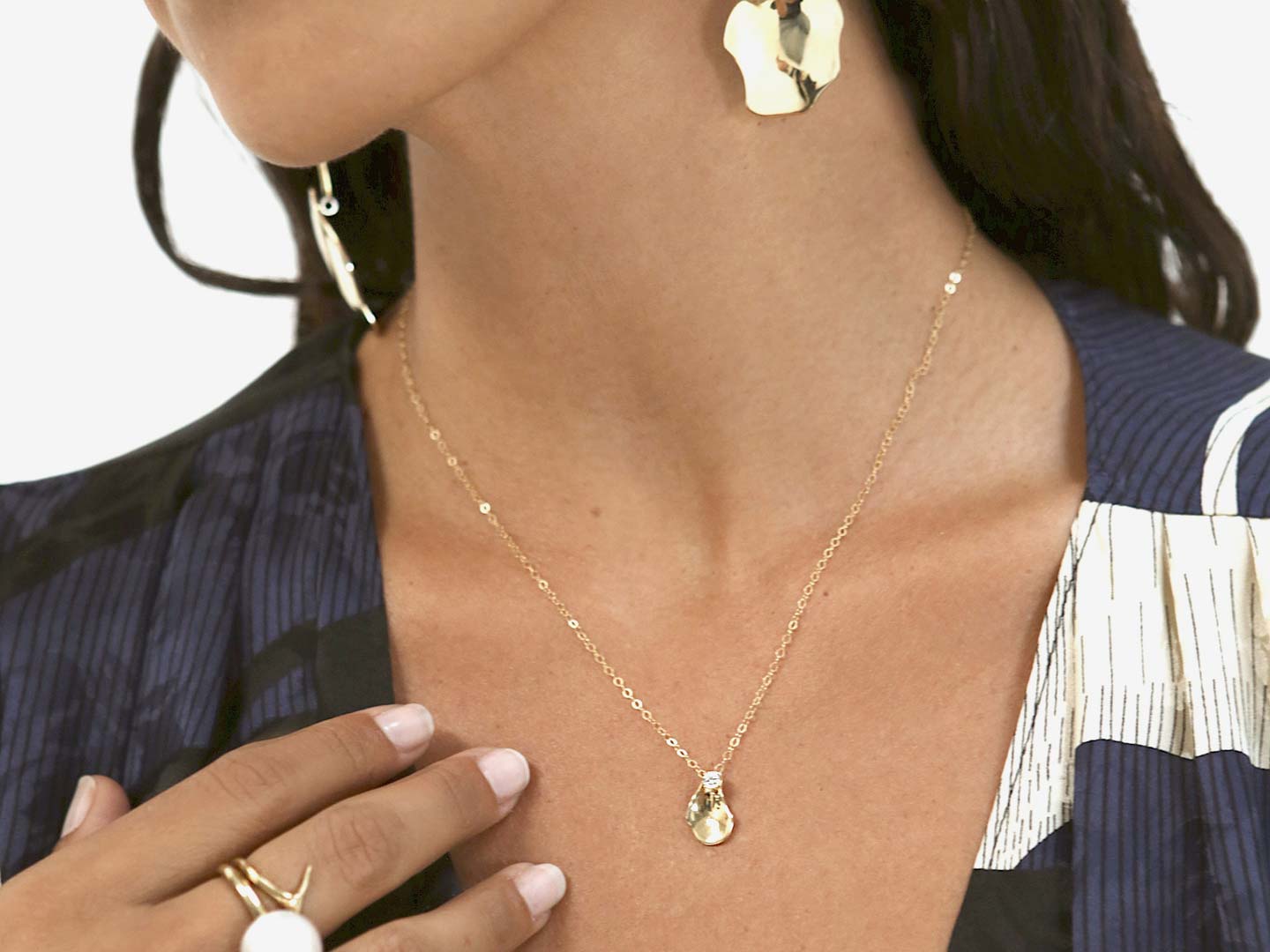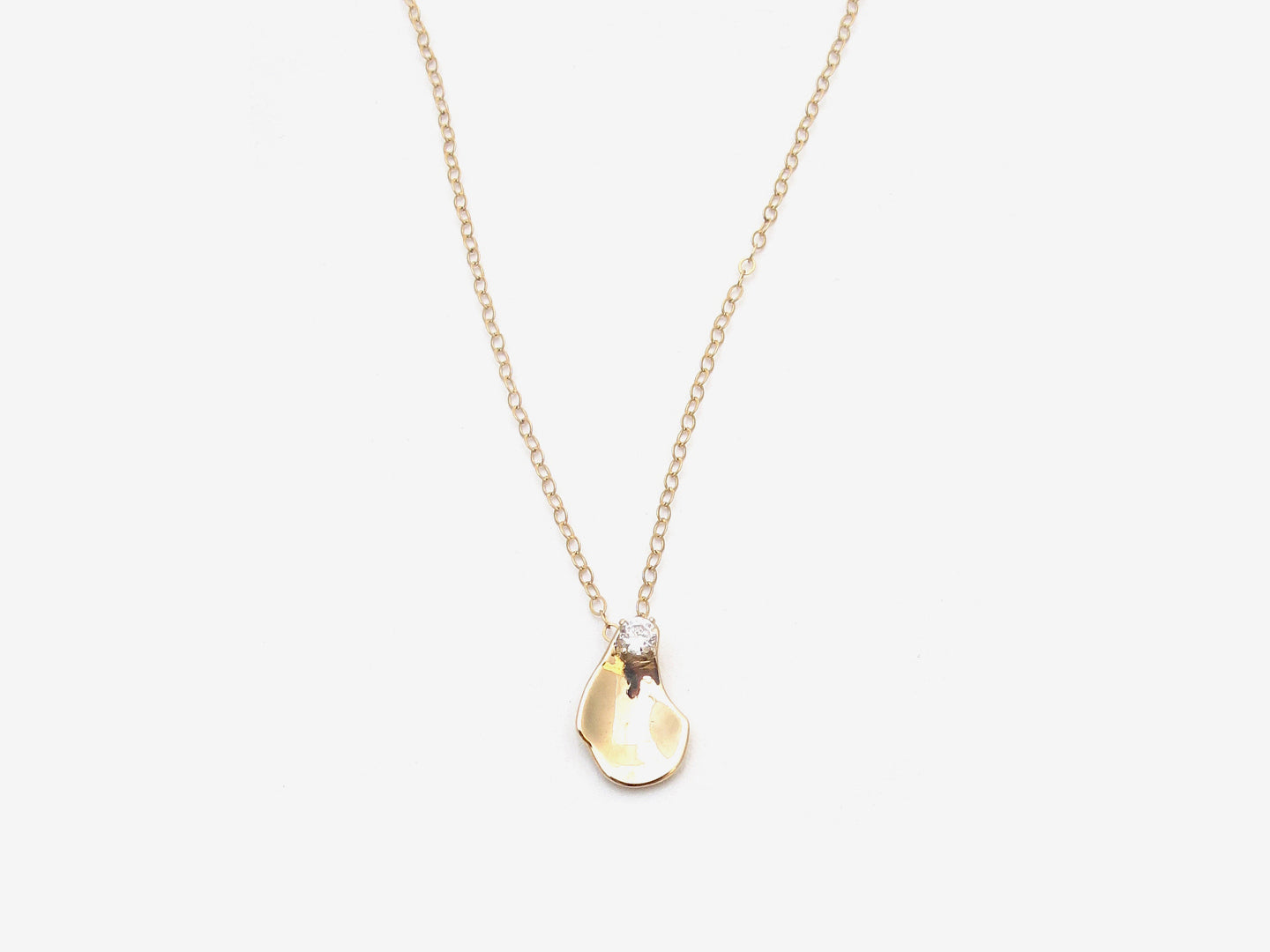 Petal Pendant 14k gold plated with diamond
Petal pendant 14k gold plated with diamond by Jacqueline Rose. 
Sculptural, cupped 10k gold plated pendant with white diamond. 14k gold fill 18 inch chain. 3 mm stone. Handmade in the USA.
MAISON 10 has chosen to support 9 charities. A 10th charity has been selected by Jacqueline Rose and it is the United Way LA Disaster Relief Fund. If you like, simply tell us which one of these 10 charities you would like to choose at checkout. MAISON 10 will make a 10% donation of the retail cost to your selected charity.