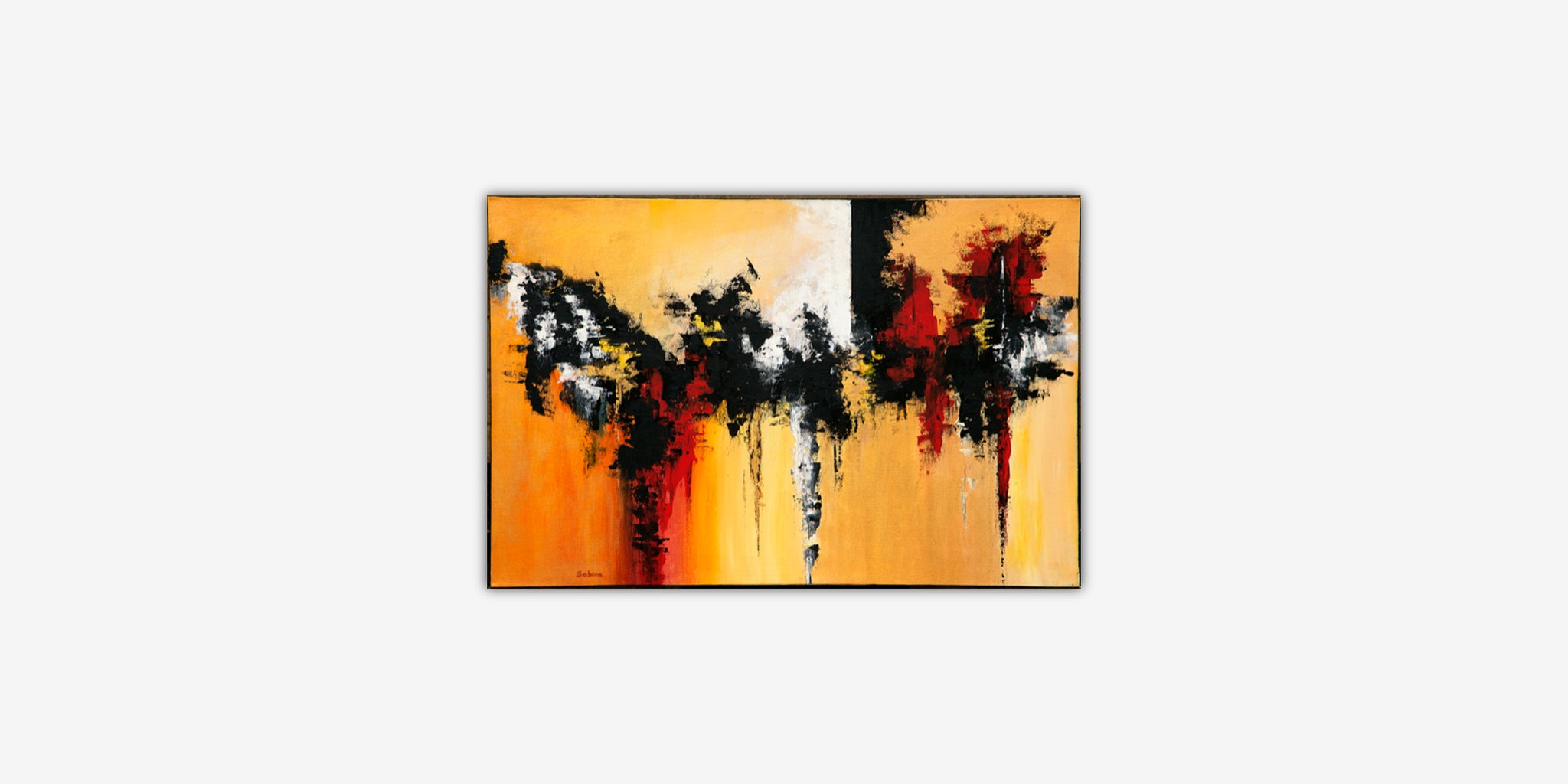 Power
Sabina Iancu

When Worlds Collide
Acrylic on Canvas
36 x 24 inches

About Sabina Iancu
Sabina Iancu is a self-taught artist with an international upbringing.

Born in Romania, Sabina moved to Ireland later on in life and has spent her time living close to the sea she adores. Dublin Bay will forever have her heart.

As a child, she remembers herself painting and sketching constantly on any sheet of paper available.

Something sparked her interest though, and funnily enough, that something were some old episodes of the American painter Bob Ross that captured her attention, lol…

Today, her work resembles nothing of Bob Ross but is a funny moment she likes to remember.

That and Dublin Bay's beauty, with the incredible quality of its ever-changing light, and its breath-taking seascapes have started her journey.
And water is something that she paints very well.

She creates abstract works and surreal landscapes with bright colors and wild brush strokes, weaving her own realm of emotions with a study of her own environment.
Color has become her primary language, and it's the one she speaks best.

She has sold many pieces in Italy where her mom lived for nearly 20 years, United Kingdom, United States and clearly her beloved Ireland.

She has also been the organiser of the "Artists' Get Together" in Dublin advertised and promoted by the Visual Artists Ireland, the national art authority newspaper in the country.
MAISON 10 has chosen to support 10 charities. Please review our list selection and simply tell us which one of the 10 charities you would like to choose at checkout. MAISON 10 will make a 10% donation of the retail cost to your selected charity.