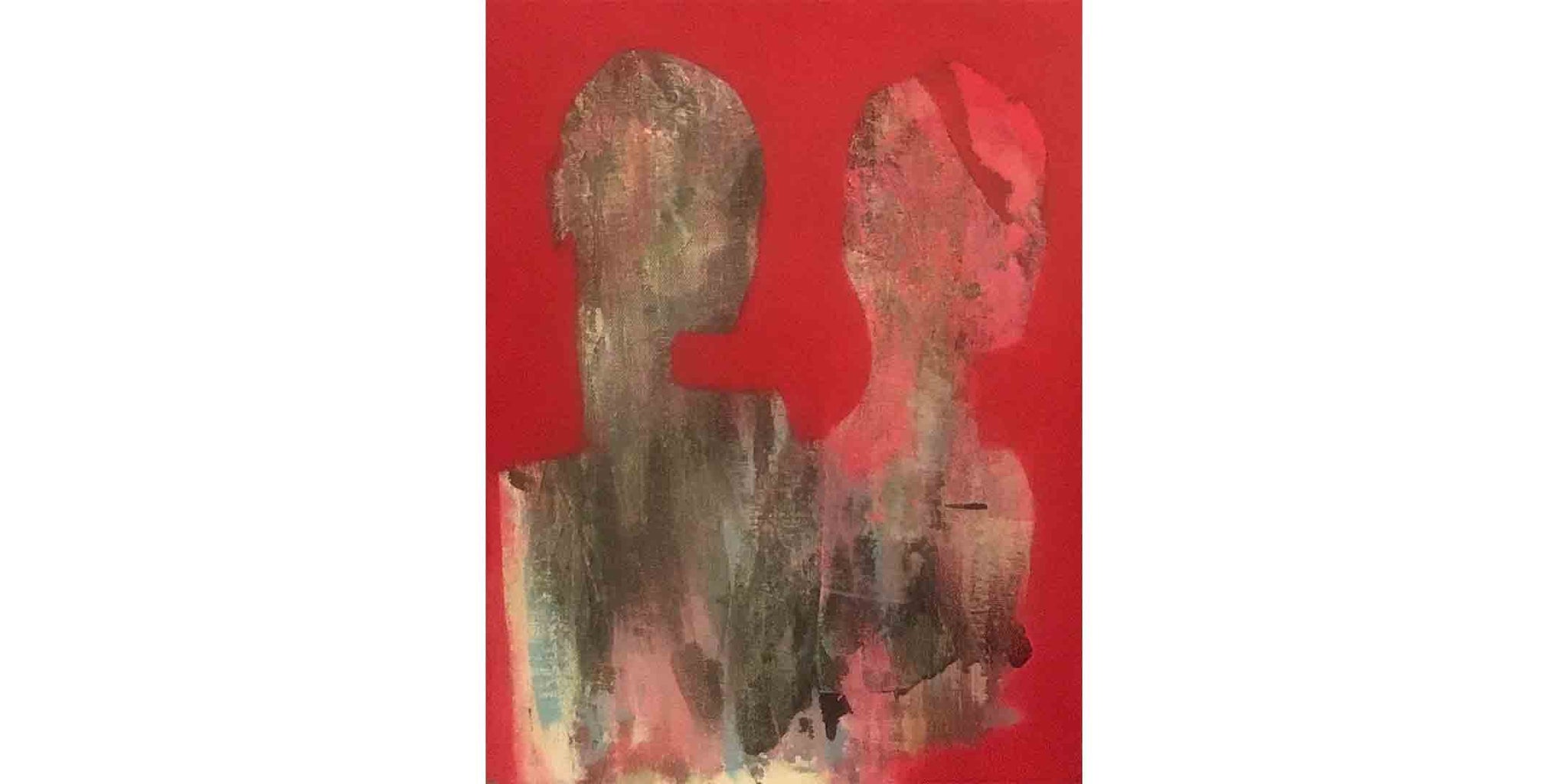 Red on Red
Red On Red

Hrair
40.6 x 30.5 cm Acrylic on canvas

2021
About Hrair:
Hrair is a New York-based artist born in 1973. At an early age he found immense pleasure in painting and drawing, going on to study fine art in school and college. Raised in London, he has spent time living and working in Tokyo, Spain, Paris and now New York - his global perspective has greatly informed and influenced his work.

Defined by the use of a bold and vibrant palette of color, the common theme behind his work is the exploration of the hidden souls found behind society's masks, a reflection on the corporate rat race, the long corridor of closed doors and the dread of expectation, scratching the surface to glimpse the emotion within.

Represented in collections throughout the world and has worked with a number of prominent galleries including Maddox Gallery, he has had pieces commissioned in the US, Bahamas, London, and Japan with work recently showcased in New York.
MAISON 10 has chosen to support 10 charities. Please review our list selection and simply tell us which one of the 10 charities you would like to choose at checkout. MAISON 10 will make a 10% donation of the retail cost to your selected charity.