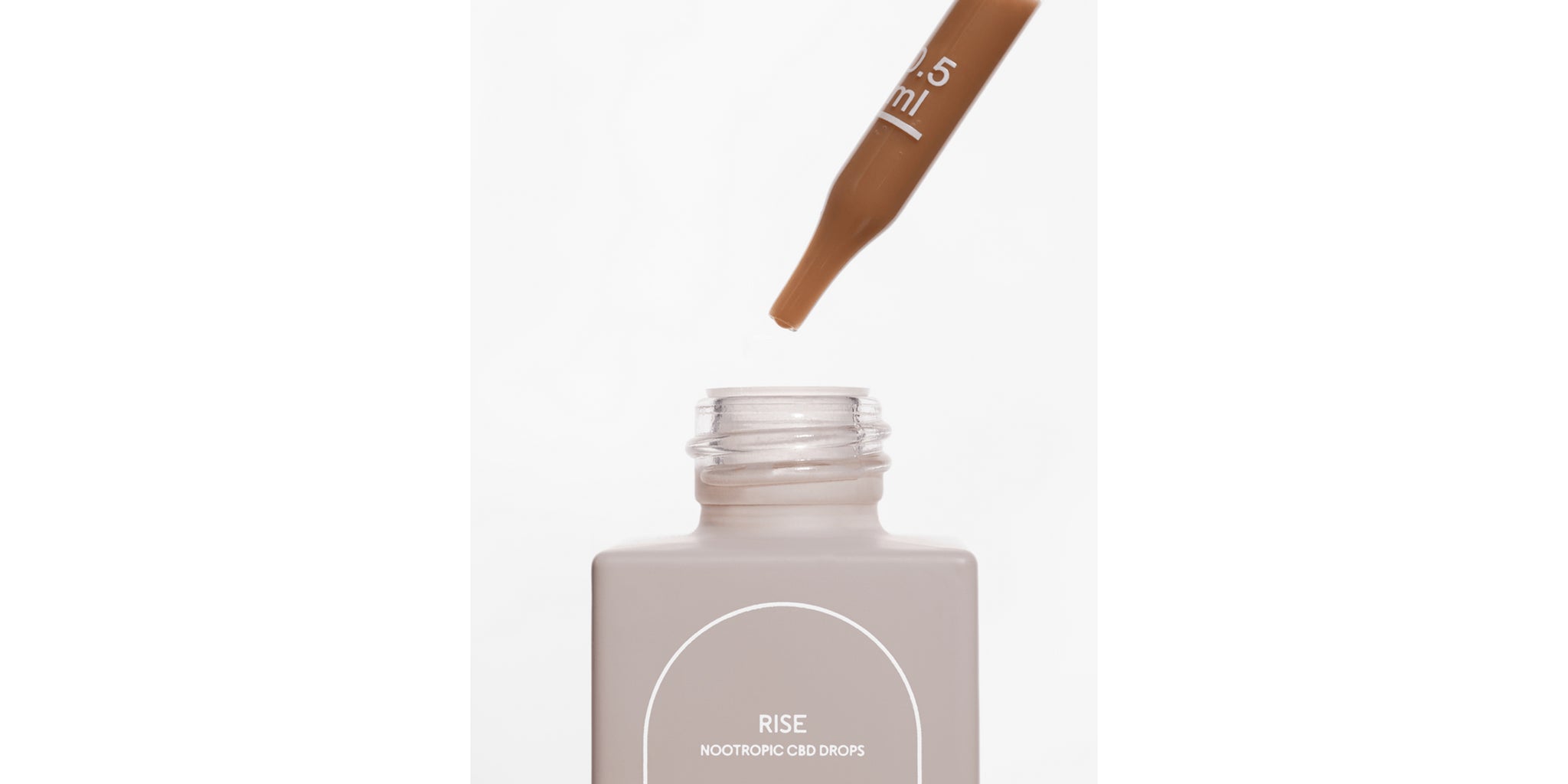 RISE NOOTROPIC DROPS
RENEW NOOTROPIC DROPS - RE-CENTER YOUR STRESS + ANXIETY

Say yes to joy, feel-good vibes and feeling fully balanced. We created this drop to help you battle anxiety, stressed nerves and moments of spiraling (because we've all been there).

Take control of your mental energy while staying productively chill.

600mg CBD Isolate · 30ml / 1oz
Strength: Medium

How to Take / Dosing:
Each bottle has 30 - 40 doses, expect to take up to 1ml (full dropper) each use

Tasting Notes:
Refreshing Mint
 Each drop is carefully crafted by our team neuroscientist through the best clinical research on nootropics, adaptogens and mushrooms.

Ingredients: Bacopa Monnieri, Lion's Mane Mushroom, Gingko Biloba Leaf, MCT Oil, Hemp CBD Isolate, Monk Fruit Extract, Natural Hemp Terpenes. Gluten, Dairy, Soy and Sugar Free.
*How will you feel? How long does it last?
Expect the drops to work their magic within 15 minutes. You'll feel a very subtle shift in mood and energy - by the time it's working, you'll be in a balanced and centered state of mind.

The effects can last between 2-3 hours and feel subtle. We encourage you to find your happy dosage incrementally.