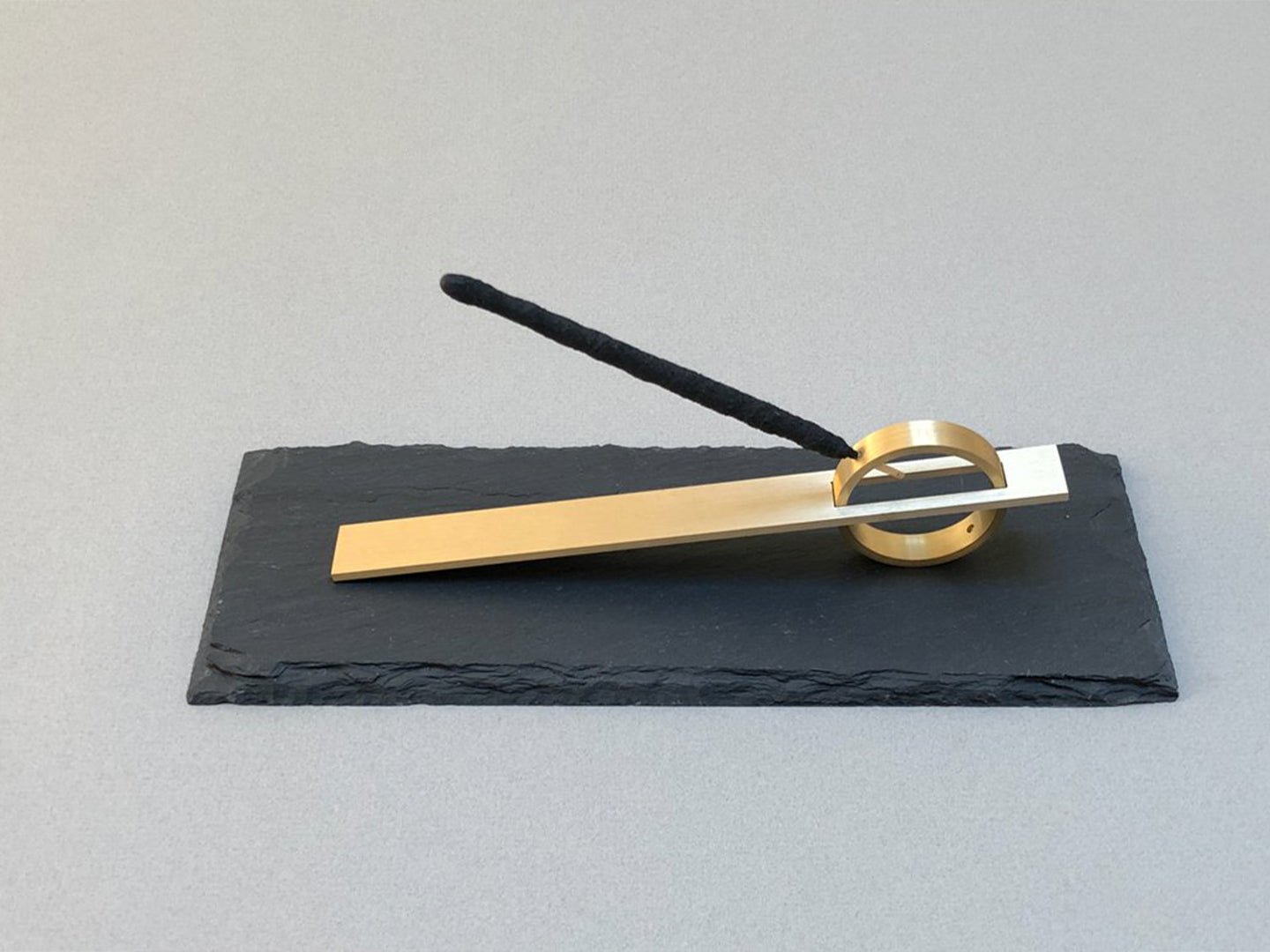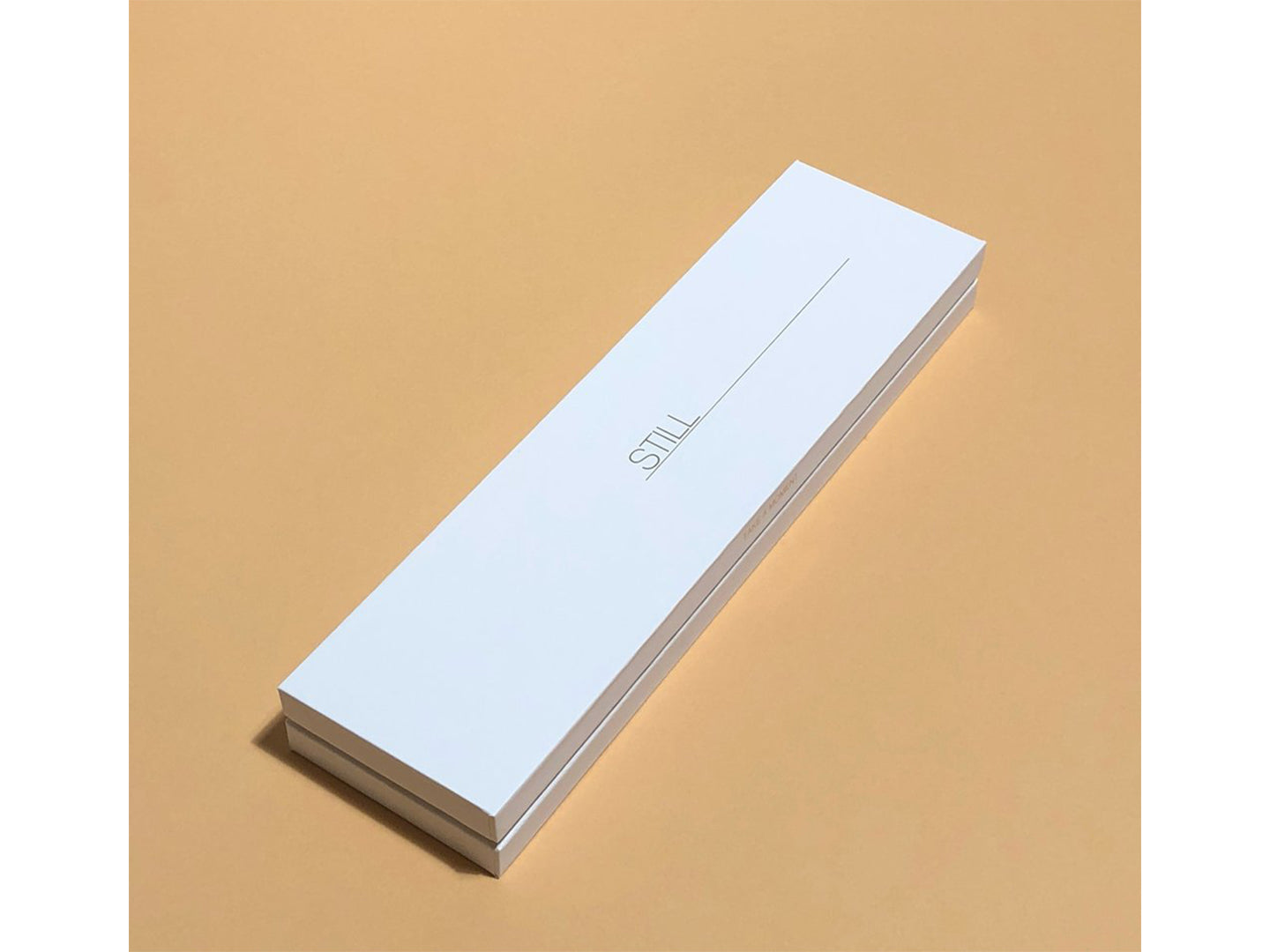 Still Incense Burner
STILL INCENSE BURNER
A sculptural and minimalist design, made of post-consumer brass.

A ring serves as a dial, which can be adjusted to house various incense lengths. Comes with the complementing slate board, as an alter or stage.

Slate Board:
An elegant heat-resistant base to complement STILL Brass holder.

Dimensions
L 10.5" x W 4"