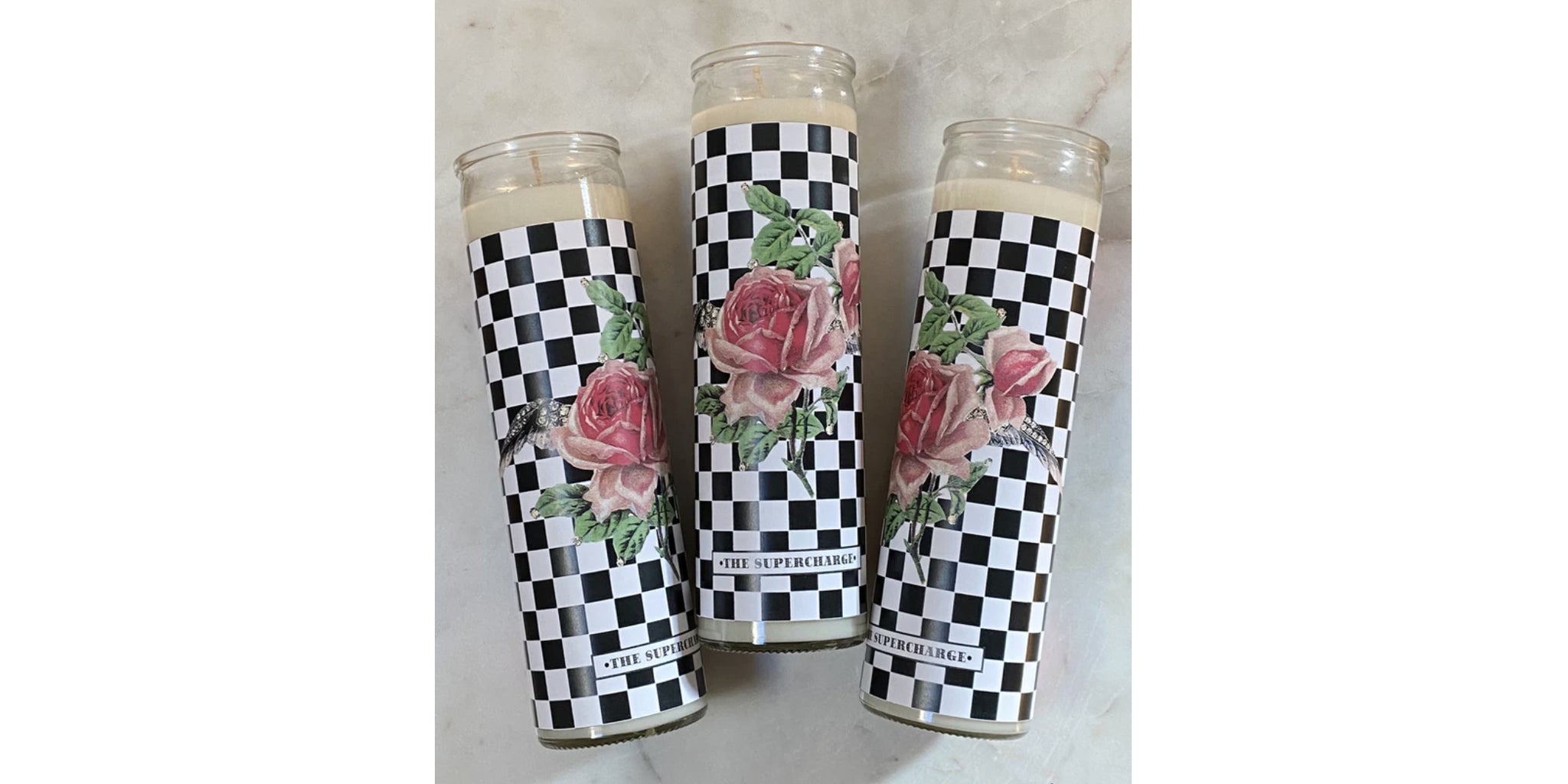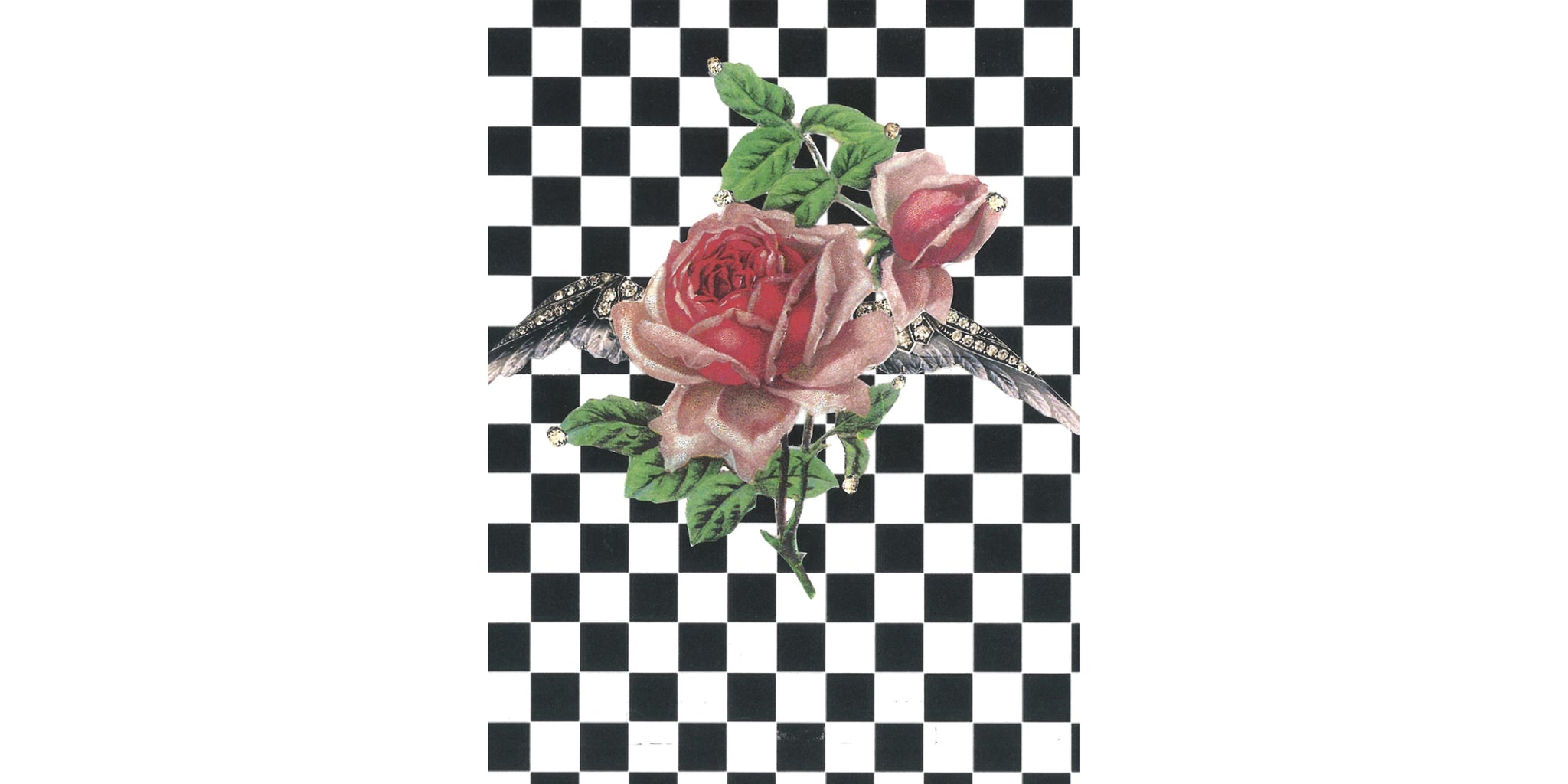 Supercharge Meditation Candle
Supercharge Meditation Candle by Snakes for Hair
No more dilly dallying! We are off to the races, a checkerboard background cheers on our blush pink rose as it takes flight on bejeweled wings! Spring is here and the Supercharge inspires a pep-in-our-step. This candle was made in collaboration with Annabel Gat, in homage to her Aries inclination toward speed (as well as romance and luxury!). Checkerboard print is often seen at races, but has other mystical roots, too, relating to architecture and structure: may this candle light your way as you build your best life! Pink roses are gentle and romantic, imbuing a softness and sense of comfort. Wings symbolize freedom, and jewels, abundance. While wings take us toward the heavens, jewels are of the earth and are often said by mystics to have grounding qualities.
Made with 100% soy wax and scented in rose. For non-scented, indicate NONSCENT in notes at checkout.

MAISON 10 has chosen to support 10 charities. Please review our list selection and simply tell us which one of the 10 charities you would like to choose at checkout. MAISON 10 will make a 10% donation of the retail cost to your selected charity.