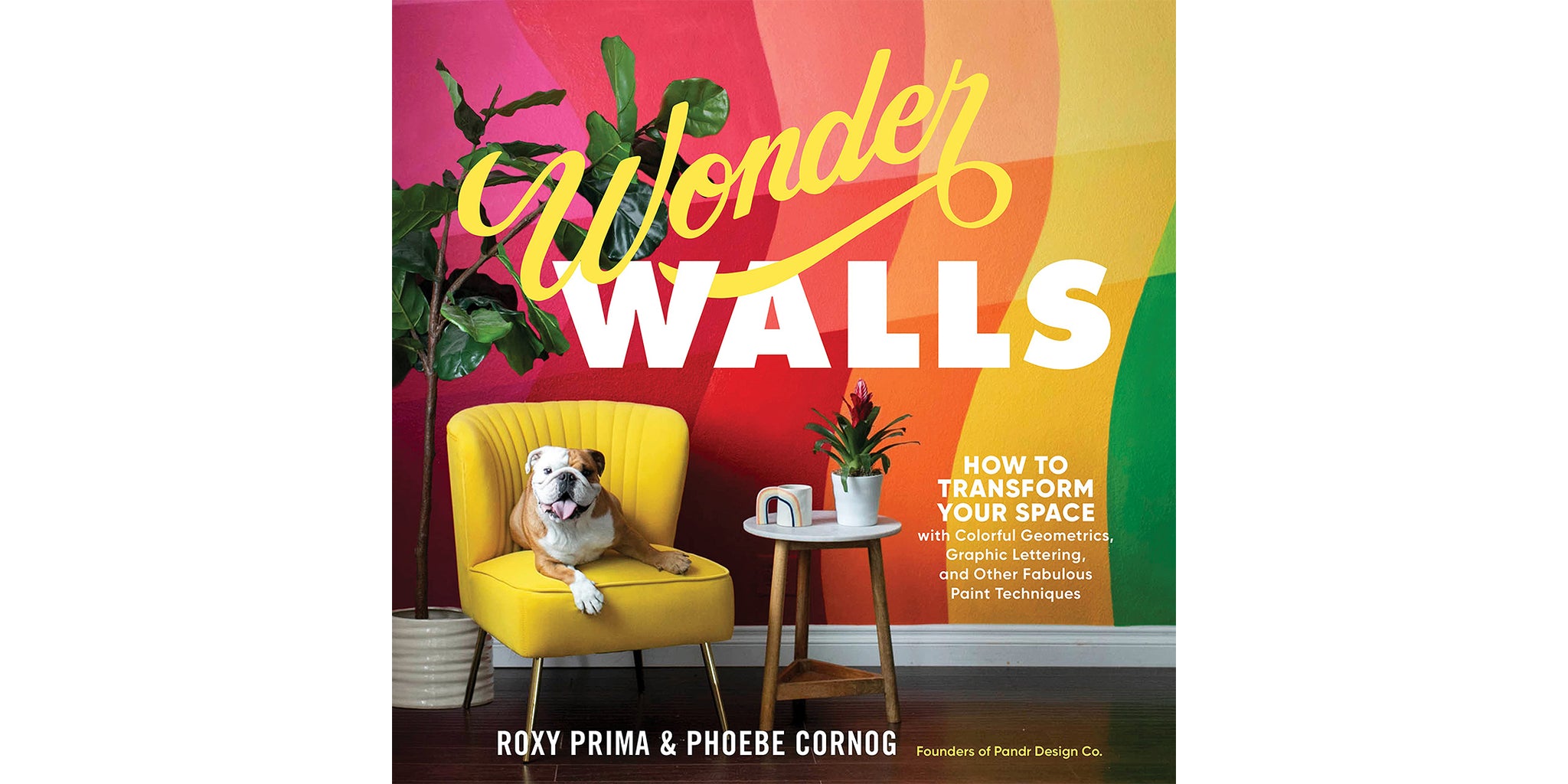 Wonder Walls: How to Transform Your Space with colorful geometrics, graphic lettering and other fabulous paint Techniques
Wallpaper may be desirable, but it can be expensive, difficult to install, and damaging to the wall upon removal. Street art and graffiti might seem unattainable, but everyone has an interior wall they can paint. Wall painting offers a way to achieve these modern design effects in the home, and it can be accessible to everyone — even those who don't consider themselves artists. This bright and colorful book from the creators of Pandr Design Co. features DIY how-to wall painting techniques that will help readers discover the possibilities of paint and see their walls as their canvas.

Authors Phoebe Cornog and Roxy Prima take readers through wall preparation and paint selection and then teach how to achieve different techniques step by step, from marbling to sponging to geometric design to lettering and more. They address tips, tricks, and troubleshooting and help readers customize their home — without breaking a sweat or breaking the bank. For fans of interior design or anyone seeking to bring color into their home and make their space unique, this book will spark the imagination, feed creativity, and deliver the confidence to do it themselves.
MAISON 10 has chosen to support 10 charities. Please review our list selection and simply tell us which one of the 10 charities you would like to choose at checkout. MAISON 10 will make a 10% donation of the retail cost to your selected charity.