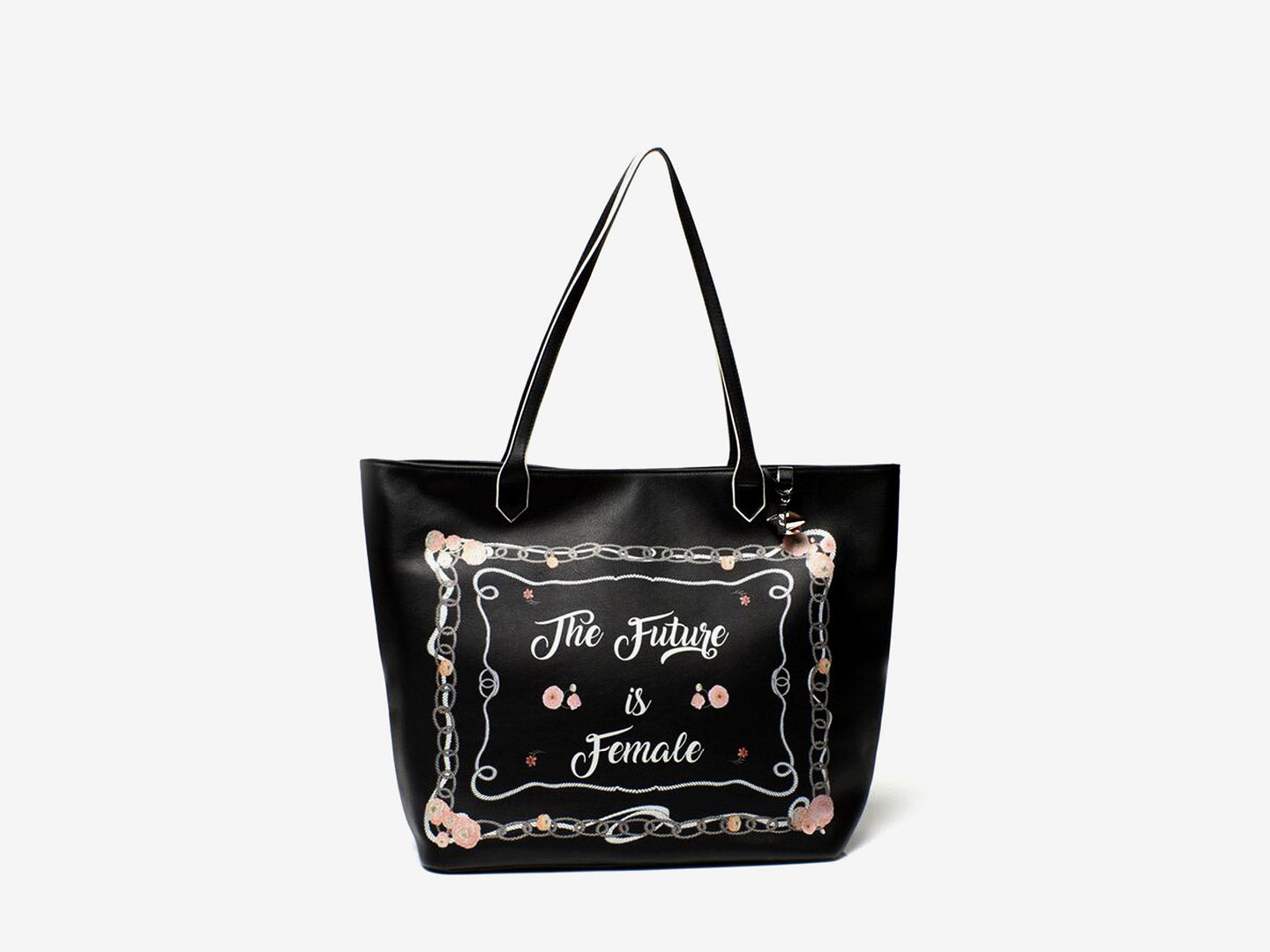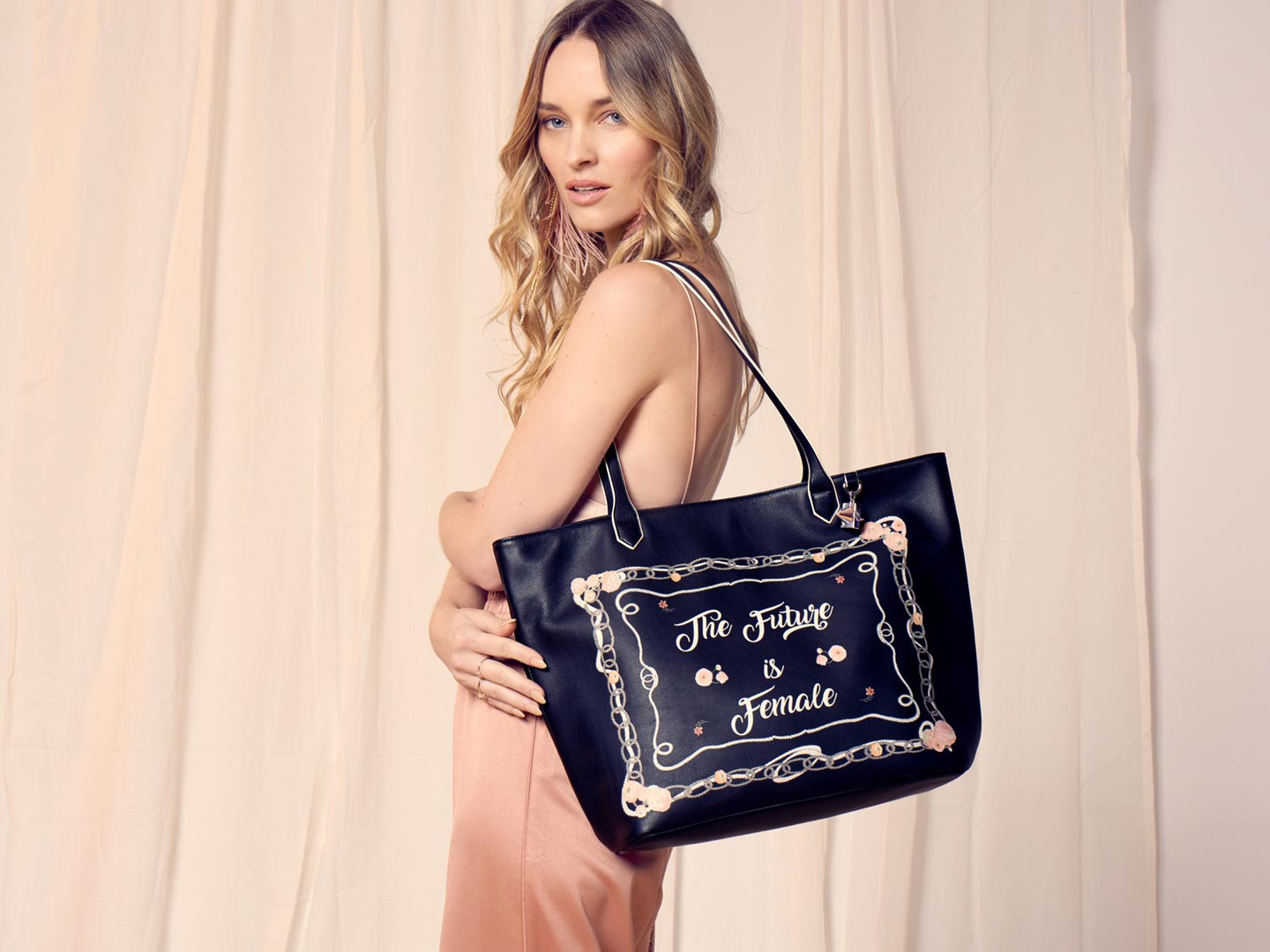 The Future Is Female Tote
The Future is Female black tote by Emm Kuo. Leather tote bag with digitally printed hand illustrated art work on black Napa leather. The bag has interior pockets and a magnetic closure.

Composition: black napa, siliver hardware, black matte satin lining
Sharing a love for art and fashion, designers Emmaline Ranzman of Emm Kuo and Christin Chang of Chrisu have collaborated to design a series of bags around themes that never cease to inspire: Travel, Love, and Destiny.
Dimensions: 16 x 13 x 5 inch
MAISON 10 has chosen to support 9 charities. A 10th charity has been selected by Emm Kuo and it is the Planned Parenthood. If you like, simply tell us which one of these 10 charities you would like to choose at checkout. MAISON 10 will make a 10% donation of the retail cost to your selected charity.