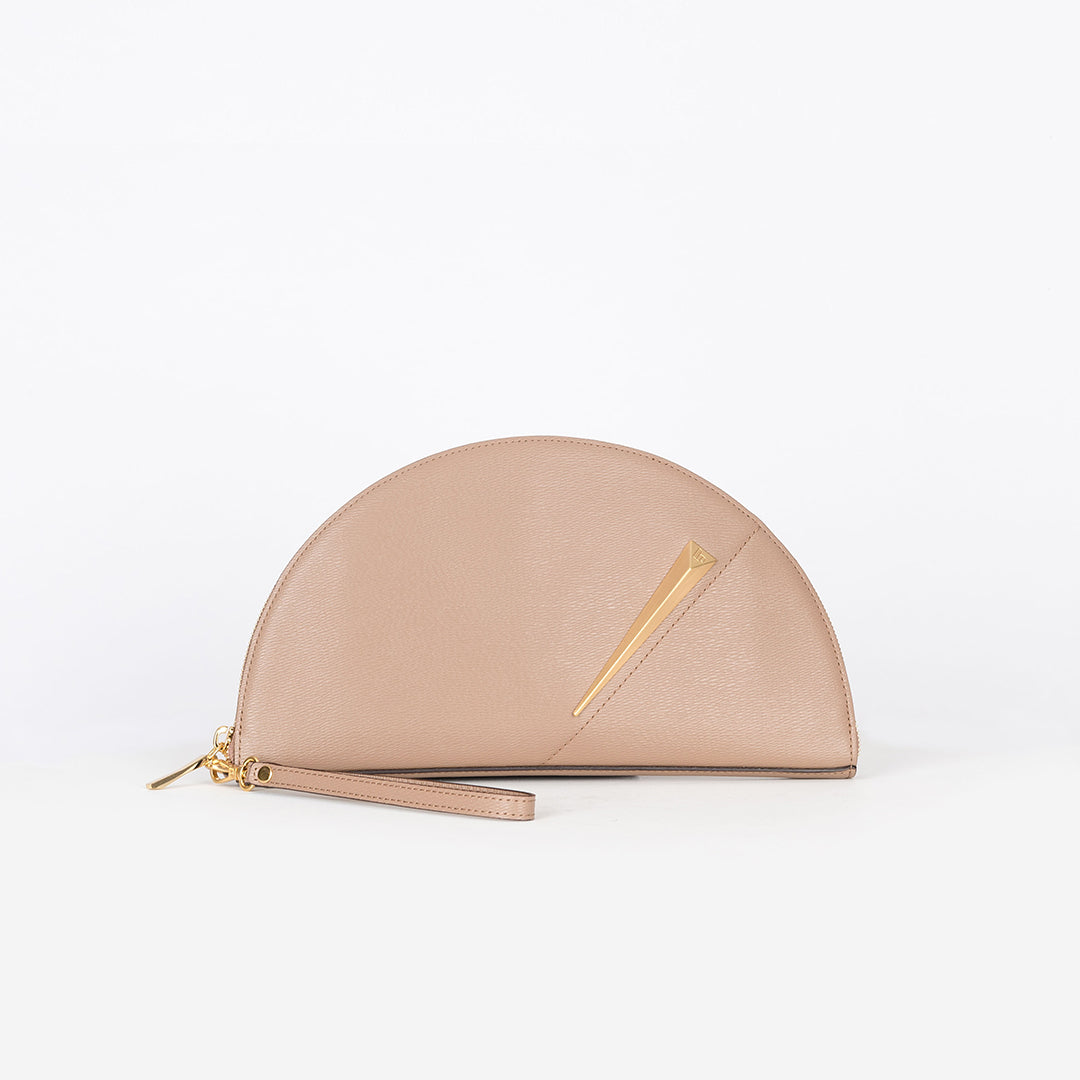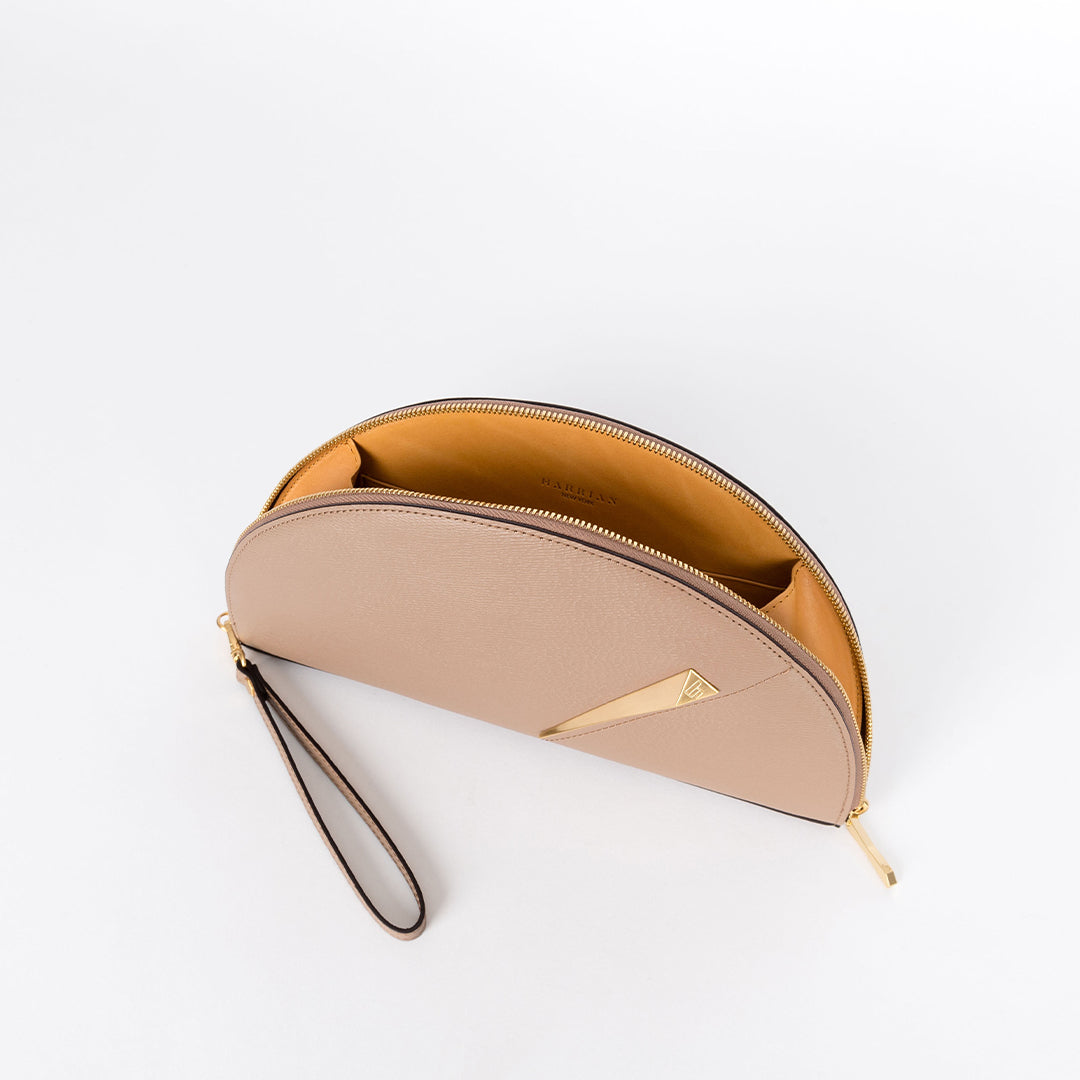 Time Clutch - Taupe
Handmade in Korea of hand tanned leather. Gold-tone hardware.
USA Measurements: 11.5" x 6.25"
Worldwide Measurements: 29 cm X 16 cm
Has a detachable wristlet. Holds six credit cards + has a cash pocket.

Available in Rust and Creme.
MAISON 10 has chosen to support 9 charities. A 10th charity has been selected by Harrian and it is Comfort Cases. If you like, simply tell us which one of these 10 charities you would like to choose at checkout. MAISON 10 will make a 10% donation of the retail cost to your selected charity.