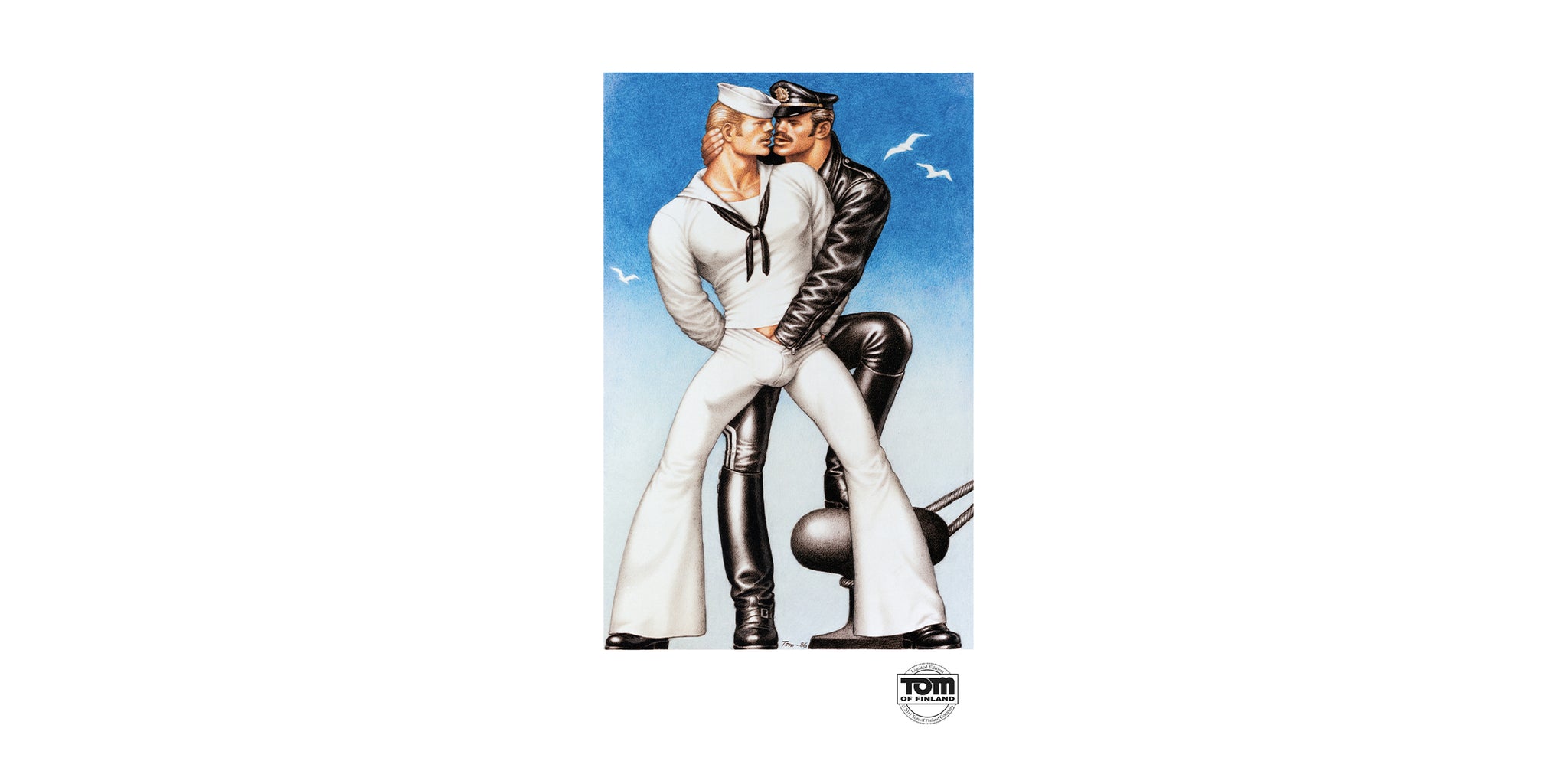 TOM OF FINLAND - BON VOYAGE
Tom of Finland

Leather Duo Fine-Art Print

18 X 12 INCHES (48.3 X 33 CM) Limited Edition of 250

Available as a Print or Framed

This work comes with a Certificate of Authenticity, part of the proceeds benefit the Tom of Finland Foundation. 
1963
Tom of Finland (born Tuoko Laaksonen, 1920–1991), was an iconic and ground-breaking artist who rose to cult status in the international queer community and beyond for his work celebrating the male figure and masculinity during a time when being homosexual was taboo. Created in partnership with Tom of Finland Foundation, Tom of Finland: The Official Life and Work of a Gay Hero is a beautifully detailed account full of never or rarely seen, materials from his archive. The text was completed just a few months before the death of the artist and he was interviewed at length for it—making this book the only fully approved biography of the legend responsible for creating the muscled, mustachioed gay archetype of the 1960s and '70s. With a foreword by Jean Paul Gaultier, an extensive history, and provocative photos and illustrations, Tom of Finland: The Official Life and Work of a Gay Hero brings to life the story of the icon whose erotic depictions of men influenced many artists, including Robert Mapplethorpe and Bruce Weber.


MAISON 10 has chosen to support 10 charities  If you like, simply tell us which one of these 10 charities you would like to choose at checkout. MAISON 10 will make a 10% donation of the retail cost to your selected charity.