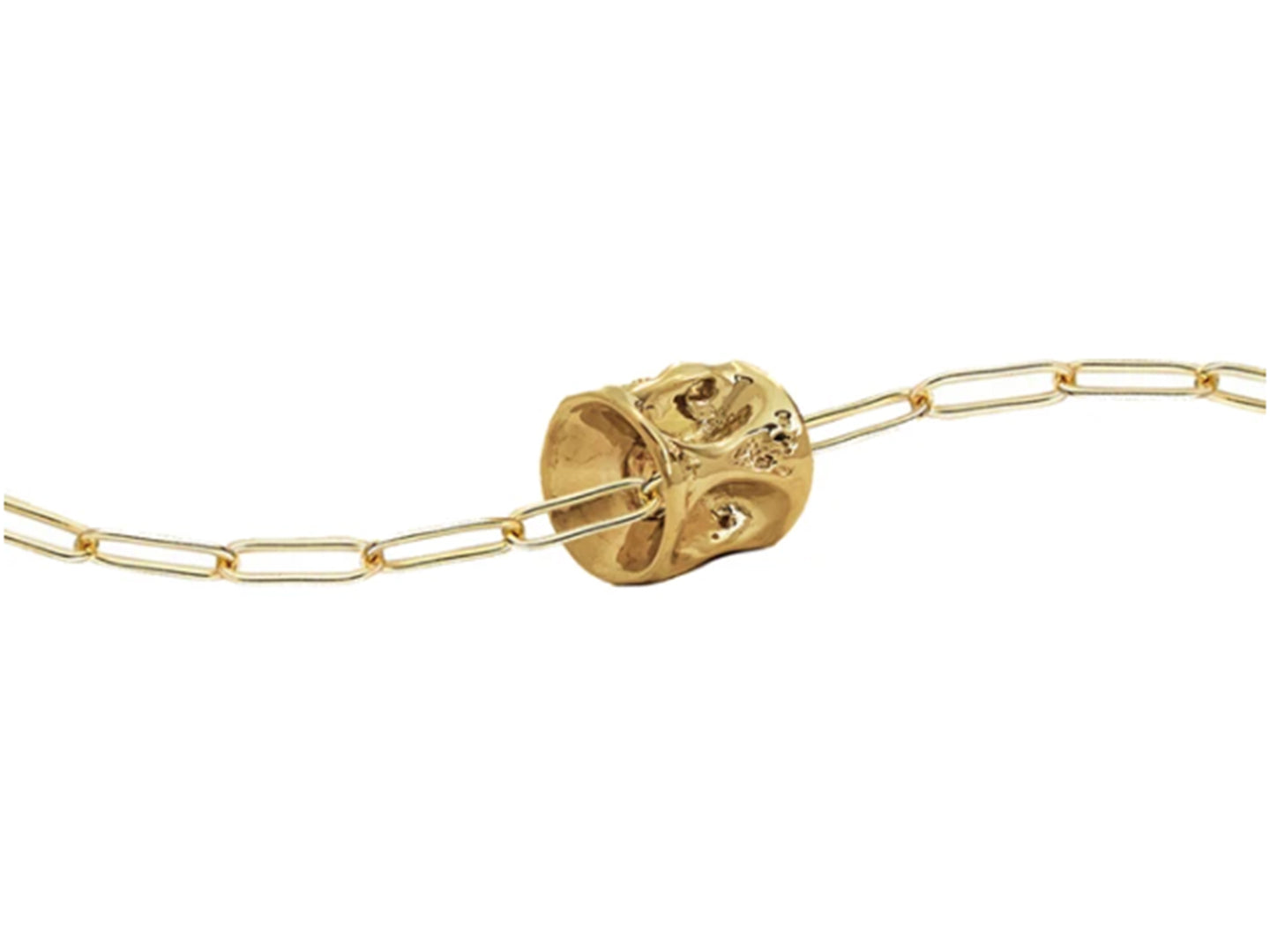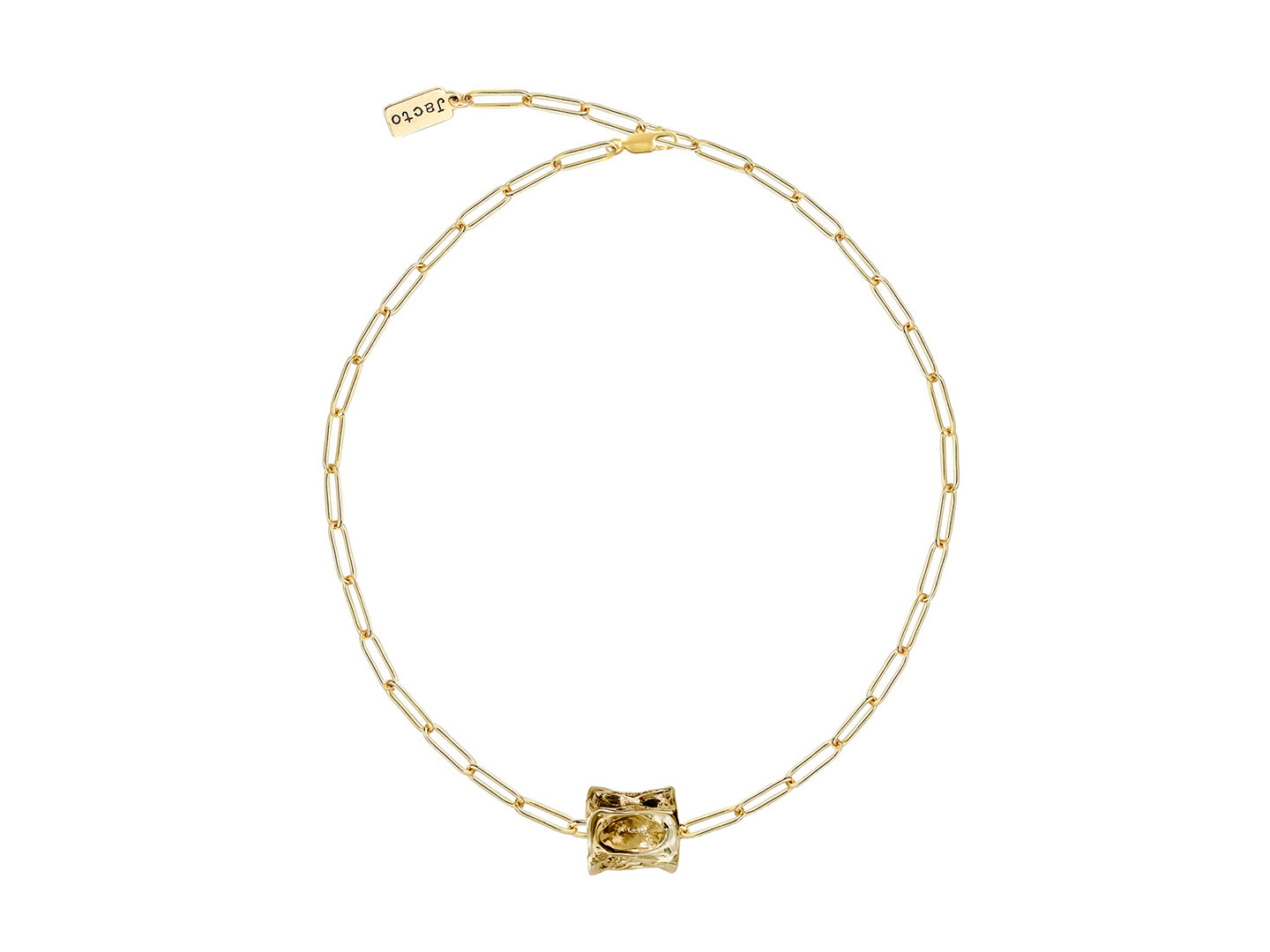 Tuna Vertebrae Necklace - Gold
Designed with a zero-waste ethos, the Tuna Vertebrae Necklace is a striking statement piece designed to start conversations and bring new value to these otherwise regularly discarded fish bones. This design is the result of a collaboration between Jacto and Fishful Future.

The bigeye tuna (Thunnus obesus) vertebrae are sustainably sourced from fishermen in San Diego. The bones are upcycled and naturally cleaned in our Brooklyn Studio and cast in the NYC jewelry district.

100% recycled brass cast vertebrae with a high-polish gold tone.

14/20 Heavy Gold-filled oval link chain.

Clasp attaches to any link on the chain for adjustable lengths. Max length is 24"

Chain length adjusts to any length less than the total chain length; clasp links to any link to give you flexibility on where you want your tuna vertebrae pendant to sit on your neck.
Available in Silver and Gold.
MAISON 10 has chosen to support 10 charities. Please review our list selection and simply tell us which one of the 10 charities you would like to choose at checkout. MAISON 10 will make a 10% donation of the retail cost to your selected charity.