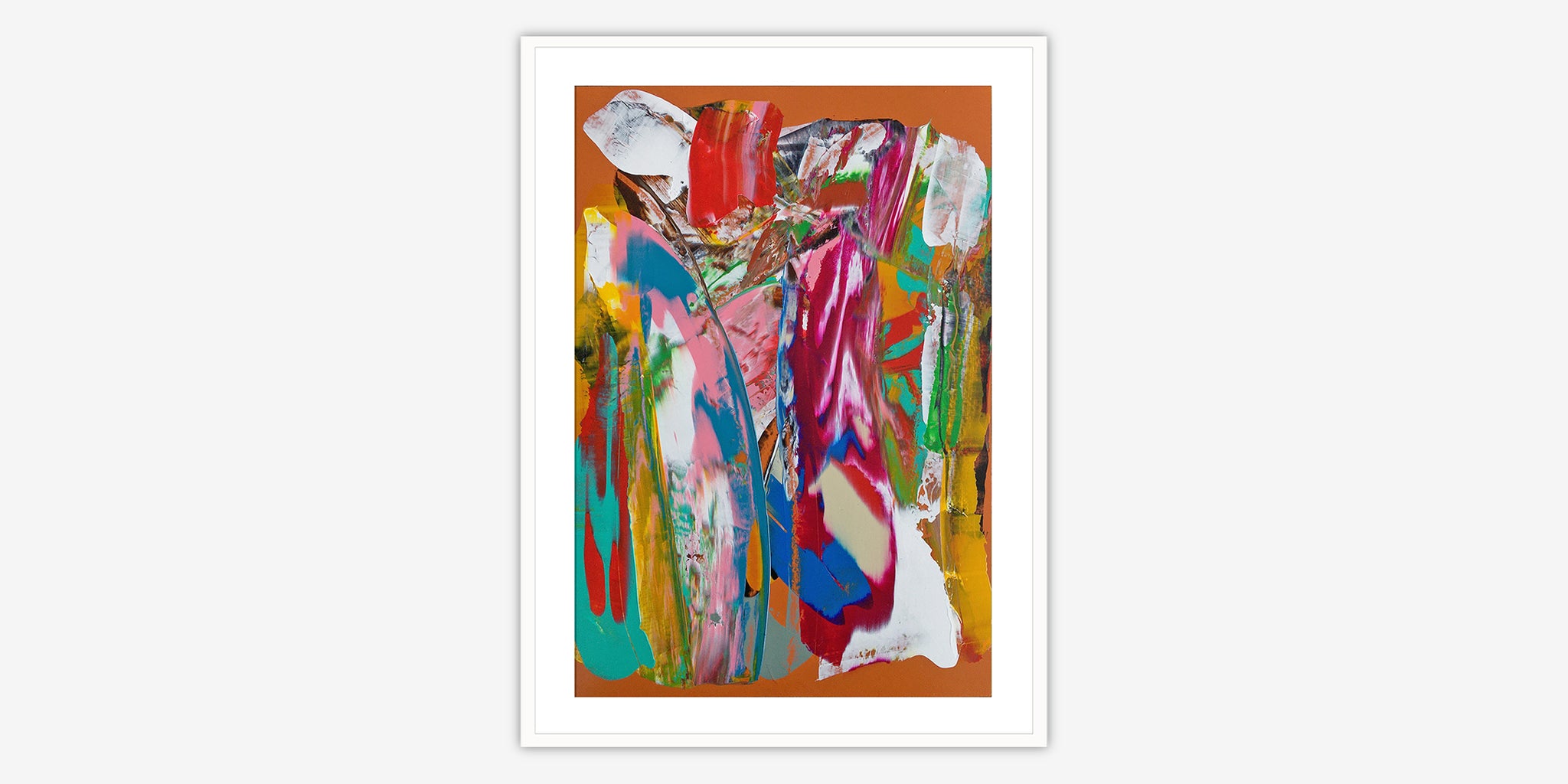 WHITE SPEEDO SHENANIGANS
Victor Raul Garcia
White Speedo Shenanigans

18" x 12"
Acrylic and spray paint on paper
White Frame
New York, (2021)

About Victor Raul Garcia
New York-based artist Victor-Raul Garcia incorporates color, movement and texture to represent moods, personalities and human emotions in his abstract fairytale-like creations. With the use of acrylics, spray paints and pastels, these fantastical characters are brought to life by subconscious energy that figuratively and literally explodes onto the surface. He may initially have physical control of his hands, but after that, the storytelling is taken over by his protagonists. And these theatrics are performed without a paintbrush. His non-traditional instruments include squeegees, palette knives, plastering tools and his own fingers. In our modern non-social, info-overloaded, work-driven communities, the human experience is losing its life force. He hopes the viewer can reconnect, via his paintings, with what it truly feels to be human. Welcome to his circus of beautiful creatures.
MAISON 10 has chosen to support 9 charities – the charity chosen for this artwork is Housing Works. If you like, simply tell us which one of these 10 charities you would like to choose at checkout. MAISON 10 will make a 10% donation of the retail cost to your selected charity.