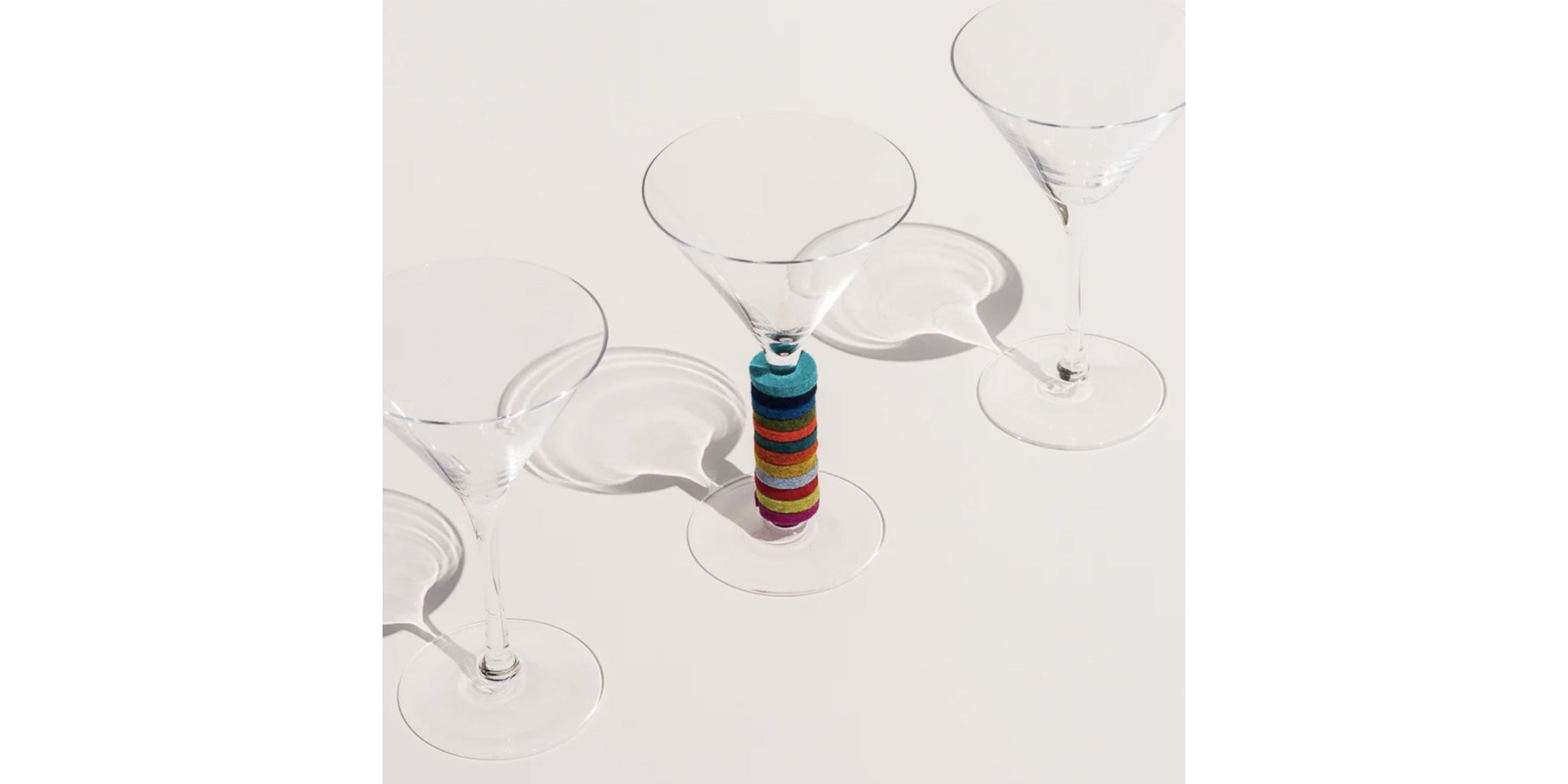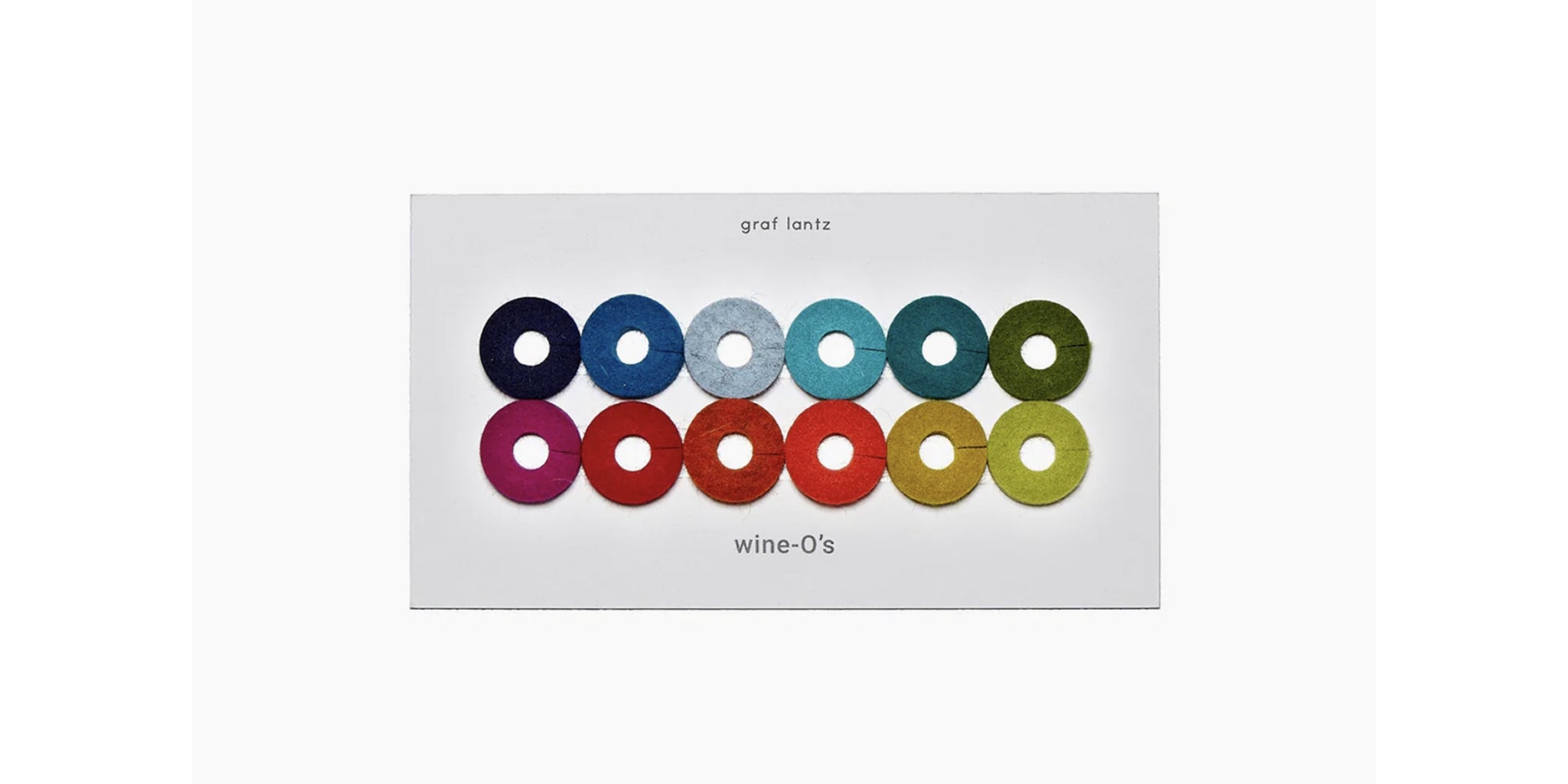 Wine-O's Merino Wool Felt Round Wine Markers
Wine-O's Merino Wool Felt Round Wine Markers by Graf Lantz
Unknown Glass Syndrome, U.G.S., is a mild annoyance affecting millions at lively gatherings around the world every year. But now there's help. Graf Lantz Wine-O's provide instant relief by turning doubt into confidence, giving you the knowledge you need to party in peace. An innovative color code system provides the instant evidence of which glass is yours, alleviating embarrassing staredowns before they start. Available now without prescription in packs of 12 and 7. Pairs well with foresight. Stock up on these.
Our Wine-O's are one of our most popular items - the perfect host or hostess gift these wine glass markers are super unique and made from sustainable and renewable luxury grade Bavarian Merino wool felt. Our felt is naturally stain-resistant and ultra soft offering a scratch-free, well designed option that stands out from all other wine charms.
Our Wool:
The best is worth it. We only use Merino Wool Felt because it is the highest quality felt available. Our Merino Wool Felt is made exclusively at two factories in Bavaria, where they have been perfecting their technique for over 100 years. We use OEKO-TEX® dyes on all of our products, making sure they are non-toxic and free of harmful chemicals.
Our Commitment to Sustainability:
The Graf Lantz philosophy is classic and simple: Use quality materials and waste as little as possible. Striving to be as sustainable as possible in our manufacturing practice is something we take very seriously. We work hard to ensure every last scrap and off-cut is utilized somewhere in our product line. This follows our ethos that true sustainability begins with the choices we make every day.
Cleaning & Care:
Functionality is at the core of what we do, so you can rest assure that all Graf Lantz materials are very, very low maintenance (we didn't choose them for nothing).
MAISON 10 has chosen to support 10 charities. Please review our list selection and simply tell us which one of the 10 charities you would like to choose at checkout. MAISON 10 will make a 10% donation of the retail cost to your selected charity.