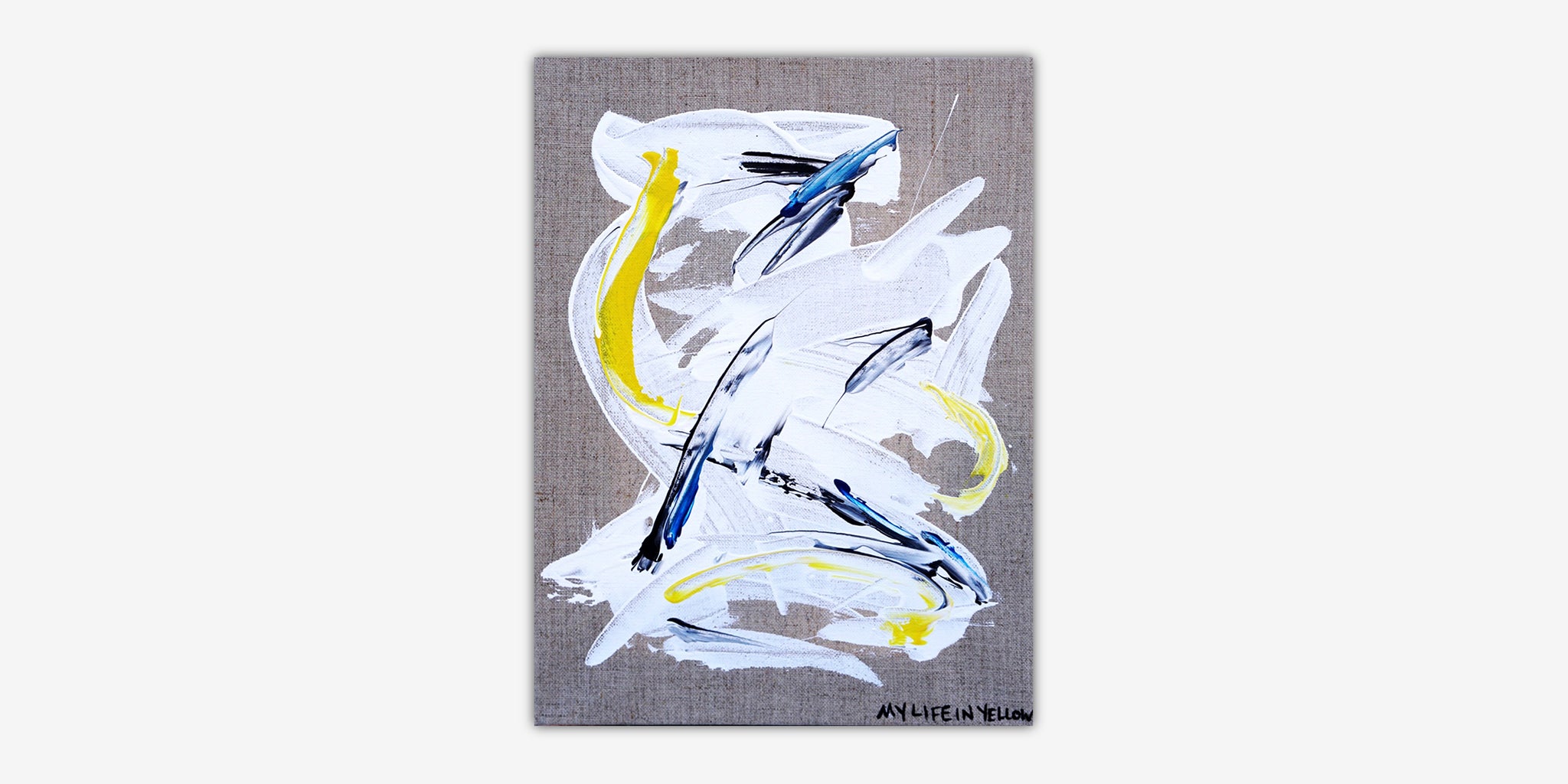 You and Me
My Life In Yellow AKA Kate Goerlich
You and Me

Acrylic on Canvas
12 x 10 inches
2020

About My Life In Yellow AKA Kate Goerlich
My Life in Yellow is a New York City based poet and artist. She is best known for
the yellow stickers scribbled with her thoughts slapped throughout the streets of
all the places she visits. Her artwork is inspired by words and the emotions
surrounding them.

MAISON 10 has chosen to support 10 charities. Please review our list selection and simply tell us which one of the 10 charities you would like to choose at checkout. MAISON 10 will make a 10% donation of the retail cost to your selected charity.